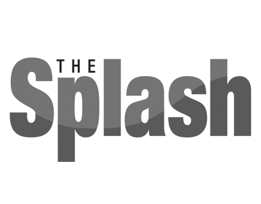 Council examines potential shifts to utility tax
2/6/2013 11:00:13 AM
By Craig Howard
Splash Contributor

When it comes to a cafeteria-style approach to the utility tax, it appears the Liberty Lake City Council may need some extra time with the menu.
Finance Director RJ Stevenson presented the governing board with a hypothetical shift to the embattled tax at Tuesday night's council meeting, an adjustment that would still raise a substantial amount of revenue to address city streets while moving the heavier burden away from electric and gas and toward utilities like phone and cable.
Currently, the toll on phone, cable, gas, electric and waste management in Liberty Lake is set at 3 percent, a figure established in late 2011 when the City Council voted to reduce the original rate of 6 percent approved in October 2010. Stevenson's scenario would keep waste management at 3 percent while raising phone and cable to 5 percent and dropping gas and electric to 2 percent.
If implemented, the transition would appear to represent a compromise for local businesses like Huntwood Custom Cabinets that have lobbied for the removal of the tax, or at a minimum, a lighter lien on power usage essential to manufacturing. The municipal tax on gas and electric alone is expected to generate $415,000 toward city coffers this year.
Advertisement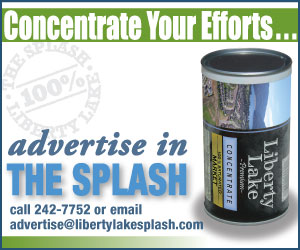 In response to concern from Council Member Lori Olander that the cafeteria option merely shifted the numbers and did not address the pressing issue of reducing or eliminating the utility tax, City Administrator Katy Allen said municipal staff was still trying to determine the amount of revenue necessary to maintain city streets. As part of the budget process for 2013, it was determined that all funds generated by the tax would be dedicated to road preservation.
"We need to take a long-term approach to our streets," Allen said. "What we'd like to do is bring back to council what we'll need to take care of our roads and how to pay for that."
While Allen brought up June as a possible timeline for the completion of a street preservation plan, Council Member Josh Beckett said such information was long overdue.
"All this should have been done before we passed a budget," Beckett said. "I don't want to keep workshopping this. We need to reach a resolution on what we're going to do with the utility tax."
In maintaining her stance on the potential expendability of the tax, Olander pointed out that the city "had excess funds from last year" that are now going toward expenditures such as paying off the bond for City Hall.
"I think the big question is 'Do we need to charge $664,000 a year in utility tax?'" Olander said. "This is a tax that was supposed to be temporary."
Stevenson said that while revenue was slightly above projections for last year, the economic forecast "still indicates there needs to be another revenue source to pay for streets."
Allen and Mayor Steve Peterson both pointed to roads such as Mission, Valleyway and Appleway that are in need of extensive upgrades. Funds from the utility tax also pay for snow and ice removal as well as regular maintenance like patching potholes.
Some residents, like Bob Moore, who serves on the Liberty Lake Planning Commission, take issue with the utility tax being included in the city's financial strategy at all. Moore reminded council members on Tuesday that the idea to place a levy on utilities originated because of a projected $700,000 deficit in the budget leading up to 2011.
"The utility tax was never meant to be a perpetual tax," said Moore during the public comments segment near the end of Tuesday's meeting. "Now it's become a regular source of revenue and the city has figured out a way to spend it."
Another resident, retired civil engineer Dennis Scott, said the city would be wise to look after its roads.
"Don't put off the care of your roads," Scott said. "All you need to do is go downtown and see what happens when you ignore your streets."
When the city projected the numbers without the utility tax last year, the street fund revealed a deficit by 2015. Council Member Shane Brickner said talk about a shift in the rate among utilities represented "a step in the right direction" while adding that more details on the cost for street upkeep would sharpen the council's focus on the future of the utility tax.
"Until we get those true numbers on the streets, we aren't going to know what we're dealing with," Brickner said.
Meanwhile, the most anticipated topic of Tuesday's meeting - a vote on an ordinance that would have restored the placement of political signs in the public right-of-way - resulted in a unanimous decision opposing a recommendation by the planning commission from last year. A 6-0 vote against Ordinance 205 means the policy will remain as it was for the last election season - no campaign signage on city-owned property within the right-of-way or public easement.
In other city happenings:
• Peterson and Allen both provided a brief overview of their visit to Olympia last month as part of a large Spokane-area contingent organized by Greater Spokane Inc. Transportation was a popular topic among local legislators with the North/South Freeway and the widening of Interstate 90 from Barker Road to the state line topping the list.
• Allen said progress continues on the Fallen Heroes Circuit Course proposed by local resident and ex-Marine Bob Wiese. The city has set aside $35,000 for the first installment of the project in Rocky Hill Park this year, with July 4 mentioned as a potential completion date.
• Library Director Pamela Mogen said residents are being sought to serve on a volunteer committee that will form the groundwork for the library's strategic plan over the next five years. The group will meet once in March and once in April to discuss a plan entitled, "Envisioning the Difference the Library Can Make in the Future of Liberty Lake."
• Police Chief Brian Asmus will meet with Nancy Hill, director of Spokane County Regional Animal Protection Services, on Feb. 26 to discuss strategies for increasing compliance for dog and cat licensing in Liberty Lake. After discussing several options outside SCRAPS, the city renewed its contract with the agency as part of the 2013 budget process.
• Amanda Tainio, planning and building services manager, provided an overview of building activity for 2012, noting that single-family residences and commercial construction both increased significantly over the past year. Revenue from building permits set a new city record with new commercial and residential valuation ringing in at $29 million, nearly double the total from 2011.
• A workshop is scheduled for the Feb. 19 council meeting on the future of the field adjacent to Liberty Lake Elementary School that was purchased from the Central Valley School District last year.
Note: This story was sent out as an email alert as soon as it was posted. To sign up to receive notice of timely news and information by email, click here.