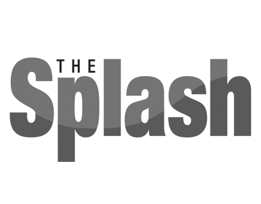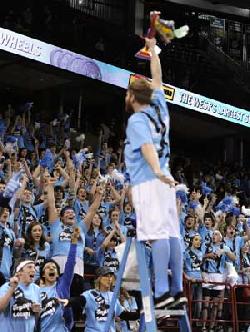 Splash photo by Bob Johnson/Spokane Sports Shots
Local Lens: A CV sweep: girls win, boys win — and the Bears keep the sneaker
1/23/2013 12:57:06 PM
Splash photos by Bob Johnson/Spokane Sports Shots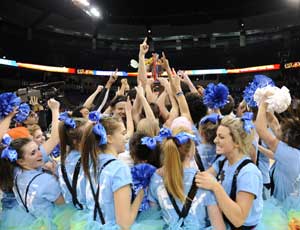 The annual Stinky Sneaker rivalry event between Central Valley and University high schools was held Jan. 15 at Spokane's Veterans Memorial Arena. For the fourth consecutive year, Central Valley students won the spirit competition, maintaining possession of the coveted Stinky Sneaker. CV went with a "Charlie and the Chocolate Factory" theme for a series of performances and cheers that led to the title. The verbiage on all those blue shirts? "Shoempa Loompa."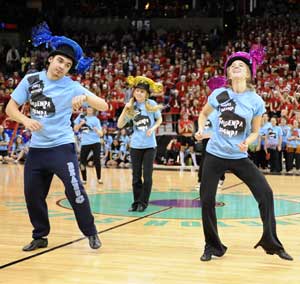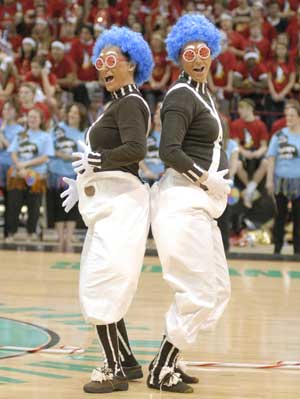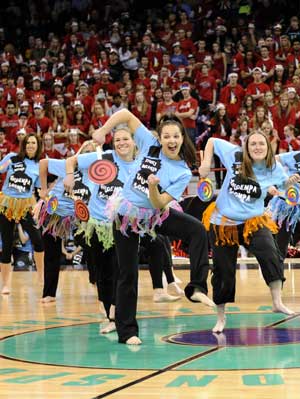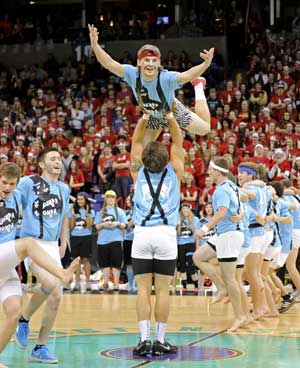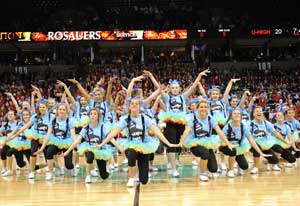 ---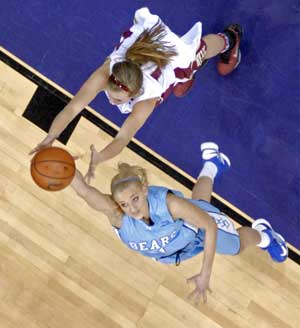 The Central Valley girls basketball team avenged a blowout loss from earlier in the season with a 41-38 victory in the early game. And yes, the big game merited a uniform change (above photo) for CV.

Season leading scorers Mariah Cunningham (above) and Madison Hovren (below) helped the Bears to victory.
---

Above, Beau Byus corrals a rebound in Central Valley's 53-45 victory over University in the Stinky Sneaker game Jan. 15.

A.J. Knudsen (above), Austin Rehkow (below) and Adam Chamberlain (bottom photo) inflict damage on the University defense.
Advertisement