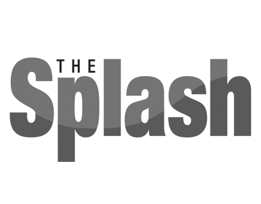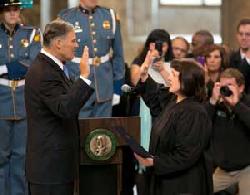 House of Representatives photo

Washington State Supreme Court Chief Justice Barbara Madsen administers the oath of office to Governor Jay Inslee in the Olympia Capitol rotunda Jan. 16.


More News
Inslee sworn in as governor
1/23/2013 9:37:41 AM

By Zoey Palmer and Kylee Zabel
WNPA Olympia News Bureau

Job creation and preservation, a balanced operating budget, meeting the needs of the state's education system and an affordable health care system responsive to consumer needs - these were all major themes as Washington's newly-sworn Democratic governor, Jay Inslee, delivered his inaugural address Jan. 16.

The speech was given to a joint session of the Legislature following a mid-morning ceremony where he was officially sworn in as the state's 23rd governor.

Inslee drew special attention to health care reform as a primary link to reaching a balanced budget and fully-funded education system.

"To honestly address our budget problems, we must admit the difficult truth that the road to a balanced budget and a fully funded educational system runs directly through health care reform," he said. "This means investing in preventive care and aligning incentives with patients to encourage healthy lifestyle choices."

Inslee stressed that Washington must stay innovative in order to remain competitive in a fast-changing world, comments that received a positive response from Representative and House Minority Leader Richard DeBolt (R-Chehalis).

Advertisement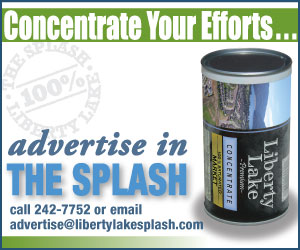 "We've got to be more innovative when it comes to reforming our government," he said.
"We've got to live within our means."
Inslee stated that government must be agile and able to adapt to new circumstances.
"I heard a clear and powerful message on election day," Inslee said. "The people of Washington state are tired of a state government that doesn't change with the times."
The governor said he wants government programs to be measured by their successes rather than simply how much money is invested in them. Referring to taxpayers as "customers," Inslee said that the cycle of old, uncompromising ideas are unproductive, and that his administration is dedicated to "a multi-year effort to bring disruptive change to Olympia, starting with the very core of how we do business. If we're serious about long-term economic growth, innovation must become part of the very culture of Olympia."
State Sen. Andy Hill (R-Redmond) was impressed by Inslee's pledge to measure the success of programs by their results, not the dollars spent. But Republicans suggested that the governor's speech was lacking in specifics.
"There were a lot of nice things said today, but it was very short on detail," said State Sen. Mark Schoesler (R-Ritzville).
The governor acknowledged that serious challenges still remain in the wake of the global recession, but stated his faith in the people of Washington.
"Where the world sees uncertainty, we Washingtonians see opportunity," he said.
In order to take advantage of those opportunities, however, the governor said that cooperation will be necessary.
"I want us to collaborate early and often on a legislative agenda that benefits all of Washington," he said.
DeBolt agreed, saying he is "looking forward to working with this government, the governor and the Senate, bringing it all together, negotiating what I think will be a collaborative process this year. I think this is a great opportunity for innovation and change."
Inslee emphasized that job creation will be his top priority while in office, a point with which Republicans said they completely agreed.
"Our priorities from day one have been consistent: Jobs, education and a sustainable budget," Schoesler said.
And those three priorities are linked, said State Rep. Gary Alexander (R-Olympia), by helping the people of Washington to have faith in the legislative process.
"If we can provide trust and a way to control our budget and be in control of our resources, the same way they do, then they will also have faith … to expand their resources," Alexander said.
The governor singled out clean energy, such as solar and wind power, as a growth industry in Washington, one that he believes could help the state work toward sustainability in economic growth and stewardship of the environment.
"The key is affordable energy," Schoesler responded. "For that struggling family out there, the cost of energy is critical. Businesses locate to parts of Washington because of some of the most affordable energy in the United States. Keeping that energy affordable is very important to the state of Washington. If we look at our first priority of jobs, affordable energy is a big part of that."
Inslee noted that although climate change is a global issue that can't only be solved here, Washington should take on the role of being an entrepreneur in green technology.
"We do not follow technological innovation; we lead it," he said. "And we will not pass up a golden opportunity to create jobs."
Inslee reiterated his support for education in the wake of the McCleary decision by the state Supreme Court, which instructed government to fund the basic education system before anything else.
"I am proud to live in a state where the education of our children is enshrined as the paramount duty of state government," he said. "... We need a system that aligns from early learning to kindergarten to 12th grade to our universities."
The House Republican Caucus has put forth statements that it will submit a proposal to the legislature to create a separate basic education budget that would require adoption prior to any other budget negotiations each biennium.
"It's not just funding education first, it's funding it fully, and we intend to do that with the first K-12 budget," Alexander said.
Health care reform may be a way to both save money and improve lives, Inslee said. Implementing the federal Affordable Care Act, including expansion of preventative care and encouraging citizens to lead healthy lifestyles, will help the system "move from 'sick care' to the true health care system we deserve," he said.
The governor stated his support for the Reproductive Parity Act, which would reinforce existing state law requiring health insurance plans in Washington that cover maternity care to also cover abortions.
"It's funny that he would take a day of unification and try to make it a politically dividing event," DeBolt said. "Social issues right now are not as important as getting people back to work again. That should be the focus of our government."
Inslee cited mental-health care as an important part of preventing gun violence such as the recent shooting at Sandy Hook Elementary School in Connecticut, Café Racer in Seattle, the murder of four police officers in Lakewood and the shooting at the Seattle Jewish Federation in 2006.
"All victims of a lethal combination of untreated mental illness, evil intent and easy access to deadly weapons," said the governor. "We have lost too many loved ones in Washington state."
According to DeBolt, members of the House Republican Caucus have met with the Washington Education Association (WEA) and put together a task force to address mental health issues in the wake of the recent tragedies.
Inslee said he had represented multiple parts of Washington in his career, "first as a state representative from the Yakima Valley, then in Congress representing both Eastern and Western Washington."
Before running for governor, Inslee was the representative for Washington's 1st Congressional District, encompassing much of Seattle's northern suburbs as well as northern Kitsap and southern Snohomish counties.
"I am truly humbled to represent all of Washington," he said.
Inslee closed his speech with a call to action.
"I look forward to having a real dialogue with the Legislature in the coming weeks on how we best put our ingenuity to work to meet the challenges before us - on creating jobs, educating our children, changing how we do business in state government and creating a culture of leading the world in energy independence," he said. "Now let's get to work."
This story was produced by the Olympia news bureau of the Washington Newspaper Publishers Association, of which The Splash is a member.