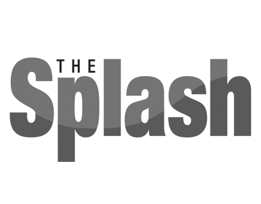 Wrestling future looks strong at CV
1/16/2013 12:50:38 PM

By Mike Vlahovich
Splash Contributor

In last weekend's Rocky Mountain Classic wrestling tournament in Missoula, Central Valley finished just five points behind Mead.

But when the Bears traveled to Mead last night in a match between the remaining Greater Spokane League unbeatens they did so as decided underdogs.

"I'm not sure we match up well with them," coach John Owen said on Monday. "I'm an underdog both against Mead and University."

The key for Owen is to out-strategize his opponents as is common in the chess match that is wrestling.
Still, the odds are against them.

Central Valley has a difficult remaining schedule. After the Panthers, the Bears face a pair of once-beaten teams, Mt. Spokane tonight and the Titans next Thursday.

Advertisement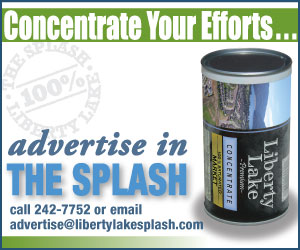 Regardless of the outcome, the future is bright for the Bears. There are few seniors in the lineup.
The most prominent is Tanner Davis, who improved to 21-1 with his victory at the Rocky Mountain. Fellow champions, Bryson Beard, a freshman, and Colton Orrino, a junior now 20-1, and third-place finishing sophomore Blake Beard all return next year.
"Those four have had incredible seasons," Owen said.
He ticked off the names of several others, and an incoming freshman, who will solidify the lineup for the next year or four. In an early season meet, only three of 18 wrestlers listed in the varsity program were seniors. Eleven were freshmen and sophomores.
"We're really young," Owen said. "But I'm not worried about next year, I'm worried about Mead."
So far, real good
A week ago Rick Sloan took a wait-and-see approach about prospects of a Bears basketball team that faced a rugged schedule.
He had to be pleased. During the three games in five nights stretch, the Bears allowed a paltry 33 points per game scored against them in dispatching all three, two of them among the top four in league.
Their margin of victory was nearly 27 points per win while improving their overall season record to 12-0 (10-0 in the GSL).
Tuesday night was the Stinky Sneaker spirit game against rival University in the Spokane Arena that generally triples the attendance and can prove a distraction in the game. Next Tuesday comes the first-place showdown at Gonzaga Prep, a team playing as well as the Bears right now.
If comparative scores mean anything, in non-league the Bullpups lost to the Bombers by five points at the beginning of the season, CV won by 24 over them during the holidays.
Last week, the Bears outscored Ferris 17-2 in the first quarter en route to a 54-34 win. They outscored Mt. Spokane 50-18 over the final three quarters of a 56-27 win.
And Saturday, winning 69-38 over Mead, they got the job done in the odd numbered quarters with 19-7 and 24-8 runs. Austin Rehkow scored 42 points in the three wins.
Bears face buzz saws
During three games last week, Central Valley's girls basketball team lost to two of the hotter teams in the Greater Spokane League.
Last Tuesday, Ferris, which is enjoying a basketball renaissance, built a 20-point lead then weathered CV's 23-11 fourth quarter for a 62-56 win.
The Bears ended the week against Mead, a team that had earned a share of first place the night before with its victory over Gonzaga Prep. In between, CV (5-7 overall, 3-7 in league) slipped past Mt. Spokane 57-51.
Madison Hovren scored 51 points during the week. She leads GSL scoring at 18.0 points per game.