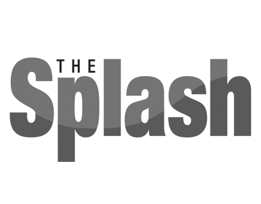 Bears post wins over quiet holiday break
1/2/2013 8:08:28 AM

By Mike Vlahovich
Splash Contributor

Central Valley returned to basketball action Saturday with the last of two non-league games at home against Richland last weekend and a return to the Greater Spokane League tomorrow.

The boys play at Rogers at 5:30 p.m. followed by the girls. The following Tuesday they host Ferris in key contests.

With many of the sports schedules slowed down for the holiday break, The Splash asked boys coach Rick Sloan how he developed his system and settled on an offense.

"Trial and error," he said. "We have tried many different offensive and defensive packages over the years and now have settled on our motion offense and man defense that you have seen for the past several years."

Ultimately, he continued, it came down to a guiding principal: "Would I want to play in the system?"

Advertisement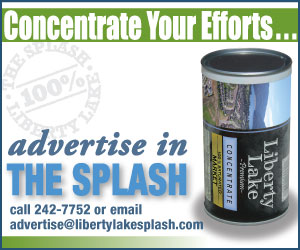 It has worked, lending to four state appearances and three top-four finishes, including two second places. In CV's other second-place finish, back in 1960, his uncle, Larry Sloan, interestingly was a main cog in the team's first state appearance since the 1940s.
The Bears completed the first third of their 18-game Greater Spokane League season Dec. 20 by routing North Central 66-37, running their GSL record to 6-0 and 7-0 overall.
Beau Byus scored 18 points, giving him 75 points in the last four games, an average of nearly 19 points per outing. Austin Rehkow added 13 and Justin Fayant 11.
The girls picked up their first GSL win, 48-22, against North Central. Madison Hovren continues to pace scoring with 17 points, while Mariah Cunningham added 13. The Bears are 2-5 overall.
Juggling two sports

Juggling both football and basketball coaching, Sloan said he has had free rein running the football offense.
"Rick G(iampietri) has given me a lot of freedom with our offensive package, but we definitely have worked collaboratively building our offenses over the years," Sloan said. "What we emphasize does depend on the skill-set of our personnel."
Key elements to Central Valley's offense have resulted in considerable success since Giampietri took over in 1993.
"We always build our offense with a strong running game (coupled) with play action," Sloan said. "The drop-back passing package varies from year to year depending upon our quarterback."
He lauded Giampietri's overall command of the sport, saying he can coach any offensive, defensive or special teams position given his years as an assistant.
"G's overall knowledge of the game of football is as impressive as any coach I have been around," Sloan said.
Wrestling, gymnastics return

Greater Spokane League wrestling returns tonight. CV hosts winless Gonzaga Prep in preparation for the heart of its schedule.
The Bears, University, Mead and Mt. Spokane are unbeaten. CV faces the quartet in succession Jan. 16-24, ending with the Battle of the Bone at home against the Titans.
CV gymnasts host a four-way meet on Wednesday.