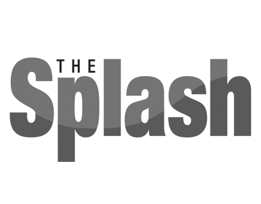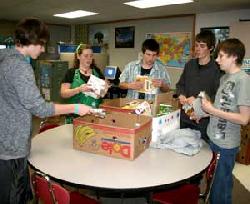 Splash photo by Josh Johnson

Students from the Barker High School Key Club break down boxes after preparing 79 packs of weekend meals for distribution to fellow Central Valley School District students. From left, Jacob Dunning, Calynn Moore, Zach Chichester, Cody Dorn and Caden Brown were among seven students who worked alongside a handful of adult volunteers to prepare for the feed last week.


More News
Helping students eat seven days a week
12/5/2012 11:15:52 AM
By Josh Johnson
Splash Staff Writer

Jocelynn Yandle's second backpack is decorated with red, pink and blue hearts. It's identified with a number - not her name - and is packed each Friday not with homework and school supplies, but with two breakfasts, two lunches, two dinners, six drinks and six snacks.
The Progress Elementary School third-grader, age 8, is one of the newer participants in the Food for Thought program that serves the school. A change in her family situation caused the financial picture for Jocelynn and her mother to tighten. A school counselor learned of the troubles after Jocelynn couldn't have a friend over for a sleepover, causing tension between the girls. The reason: There wasn't food available at Jocelynn's home for breakfast.
The counselor contacted Jocelynn's mother, and the girl was added to the program.
"It's helping me a lot," Jocelynn said of the weekend meals. "My mom really appreciates it. She says, 'At least I have something to cook,' and we don't have to have more Thanksgiving leftovers."
Advertisement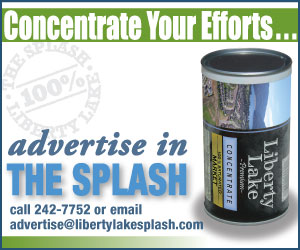 Jocelynn enjoys learning cursive and her times tables and has a love of Caesar salad. She wants to get a scholarship to play basketball for the Gonzaga women's team some day. She said she appreciates the program because the backpack makes the donation inconspicuous. She said she doesn't get teased, and the few times kids ask her why she has a second backback, she tells them, "I don't have to tell you."
Spotting a need
The foundation of the Food for Thought program really was laid three years ago, when Pat Dockrey and the Liberty Lake Kiwanis Club helped put together food baskets for the winter break from school for students at Barker High School in Spokane Valley. He was the club's representative to the school's Key Club, and a comment from a teacher really caught him off guard.
"She asked, 'Have you thought about what we do with these kids after Christmas?'" Dockrey recalled. "I said, 'Well, what's the problem?' She said, 'Well, some of them don't have anything to eat on the weekends.'"
Dockrey said the reality of the situation of many of the students caught him off guard. While needy students qualify for a free lunch and breakfast program during the school week, these same students were out of luck on the weekends, meaning they would arrive Monday morning ready to eat as opposed to ready to learn.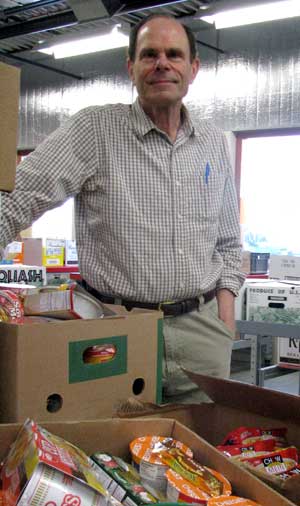 Splash photo by Josh Johnson
The food for the program is provided by the Spokane Valley Partners food bank. In the photo at left taken this spring, SVP CEO Ken Briggs stands with boxes that were separated out for the Food for Thought program. Individual-sized meals are a staple of the program, which provides six weekend meals, including six drinks and six additional snacks, for needy students in the Central Valley School District. The program currently serves about 80 students in eight schools.

---
NEXT WEEK
A visit with the Barker High School Key Club members who support the program, including the unique perspective of some students who not only serve in Food for Thought, but are served by it. COMING IN THE DEC. 13 SPLASH

---
Dockrey launched into some Internet research to see what he and the club could do. Eventually, a small backpack-style program was founded using funding from the Kiwanis for the food. There were three students served initially, and as now everything went through school counselors so the identity of program beneficiaries remained confidential.

After months of research and coordination with officials from the Spokane Valley Partners food bank and the Central Valley School District, Dockrey was able to get the pieces in place to enable an expansion. The food bank now provides the food, and the district has worked with Dockrey and other volunteers to expand the program into eight schools. Last week, 79 students were served, including a few at Liberty Lake Elementary School and the Central Valley Kindergarten Center.

"For us in the school system, one of the things that we know is we have to provide quality instruction in a safe learning environment," CVSD Superintendent Ben Small said. "... And we can get really good at that, but if we are not able to partner with our community to help break down barriers to learning - barriers like hunger - we are not going to be able to maximize all we can do in a school setting."

Small applauded Dockrey and his wife, Linda, by name, as well as other community volunteers like those from the club and Advent Lutheran Church, which also helps with the program.

"We have great partners in our community," he said.

Liberty Lake participates
One Liberty Lake single mom learned firsthand how much the program could mean for her and her son, a student at Liberty Lake Elementary School. She agreed to share her story on the condition her name not be used.

Her financial hardships began with an injury that meant she could no longer work full-time. When the program started being offered at Liberty Lake Elementary School, it made an immediate difference for the family of two.

"It's very healthy food, you know, and it's things that I would normally purchase myself, but we can't seem to make things stretch that far," she said. "The fact we've all benefited from being able to have the additional sandwich spreads and snacks I can send with him to school has greatly relieved my worries about having enough to eat each day."

The mom added that her son has also gained in ways that go far beyond the program's nutritional value.

"He knows that there have been times I've felt embarrassed just using the EBT card," she said. "(The program) makes him feel like he is also contributing. He brings it home, and he shares with me what he has in his sack. I think it makes him feel proud that he is doing his part."

The sensitivity and anonymity of the program is something the LLES mother particularly appreciates.

"The fact they understand this can be a sensitive subject for families - it's been very discreet," she said. "They've always been very positive and uplifting and more than willing to help. At no time have I ever felt that they looked down on us."

Indeed, the program itself has given the mom an opposite feeling of the local community and her place in it.

"It's continued to help me feel like a proud member of the community as opposed to someone just trying to look for a handout," she said. "I feel like I can still walk around the community with my head held high. These people are opening their hearts and hands to help. Even though we don't know each other on a personal basis, anything I can do to help thank them is important to me."

And for this family, the hope is that Food for Thought helps provide an important bridge to a better life. The mom said she is on schedule to complete an educational degree in mid-June that will able to allow her to do a "different kind of work" that does not have some of the physical requirements she is no longer able to perform.

"Then we hope to give back to the community the way they've given to us," she said.

Editor's note: For more on how you can donate to the Food for Thought program this holiday season, click here.