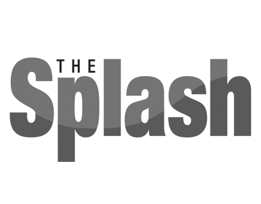 CV wrestlers, gymnasts ready for season
11/28/2012 11:10:50 AM
By Mike Vlahovich
Splash Contributor

Central Valley wrestling and gymnastics teams begin their quests this winter to contend in the Greater Spokane League with their first matches next week. And coaches John Owen and Kim Brunelle said they are having fun.
Bears wrestlers tied for second in league with University last year, were seventh in state and return five starters.
They are at Lewis and Clark Dec. 5 and North Central Dec. 6 and host their annual Inland Empire tournament two days later.
The gymnasts are hoping to improve last year's sixth-place effort with nary a senior and a primarily sophomore and freshmen roster.
Advertisement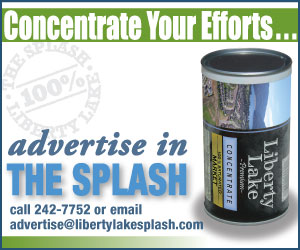 They are at Shadle Park in a four-way meet that includes defending state champion Mead next Wednesday.
Bear wrestlers on the prowl
Central Valley sent seven wrestlers to state a year ago, and all placed among the top eight.
"I've never had a team do that," Owen said. "What a remarkable tournament we had."
Three return, junior Colton Orrino, who was third at 126, and a pair of fifth-place finishers, sophomore Blake Beard at 120 and senior Tanner Davis at 160.
Owen, a Hall of Fame coach at North Idaho College, is in the second year of his second stint and eighth year overall as CV's coach. His team, he said, is the opposite of last year's.
"I guess if I was making an overall assessment, we're better in the lower weights and not as strong in the upper weights," he said.
Having Orrino and Blake Beard back, with Blake's freshman brother Bryson at 113, are three reasons why. A healthy Carson Graham fills 106.
"When you're a junior at 106, that's a big advantage," Owen said.
There are other key figures, although 220-pound senior Lowell Kovacich had shoulder surgery and won't be ready until the first of the year. David Shepard at 152 and Tim Ruebish (145) are both veterans.
Brothers Nate (119 pounds) and Elijah Kilborn (138), senior Taylor Shea, who fits in between Blake Beard and Orrino, and sophomore newcomer Aaron Stintzi (197-220) - he played basketball last year, but comes from a wrestling family - will help reinforce the upper weights.
"I really think we have a healthy team," Owen said of CV's prospects. "We have four kids who will do really well in most big tournaments and state. I've got to coach the other kids along and make them state placers."
CV gymnasts on rebound
Though a long-time title contender, the Bears have fallen on hard times the past three seasons. Brunelle is hopeful they'll climb a few rungs on the GSL ladder this year.
"The last three years we've been mid-pack," Brunelle said. "Here's the deal. I know exactly what happened."
The loss of the sport in middle schools, where she had also coached and introduced scores of seventh-graders to it, caused a dearth of prospects.
"That and we didn't have anybody come from out of club gymnastics for a long time," Brunelle continued.
She sees CV turning the corner with a couple of ex-club kids, even if there are no seniors on the team.
Sophomore Issabella Erdum and freshman McKinzie Carter are the Bears top all-around performers, with third-year junior Clarisa Martinez in the mix.
Another sophomore and freshman duo, Dani Carlton and Savannah Folsom, will vie for No. 4. Several others from the 28-gymnast turnout will be individual event performers, sophomores Hailey Britain and Charis Himebaugh among them.
"We'll have a pretty good team," Brunelle said. "We have a little bit of a turnaround this year, but I guess it is in terms of looking to the future."
Mead will be the GSL favorite as expected. University and Shadle Park are always contenders and teams from Ferris and Mt. Spokane would like to make inroads.
Basketball begins
Central Valley boys and girls play non-league basketball games in Pasco Saturday at Chiawana.
The Greater Spokane League season begins Tuesday when the Bears host Mead, beginning with the girls game at 5:30 p.m.