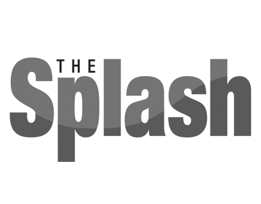 CV basketball squads look for return to finals
11/20/2012 9:50:17 AM

By Mike Vlahovich
Splash Contributor

A year ago, they were basking in the glory of second-place State 4A basketball finishes. But pardon coaches Rick Sloan and Freddie Rehkow for dreaming of finishing one place higher.

"We've just got to find a way back and win it," Sloan said. "If I live long enough."

Last year was Sloan's second trip to the finals. The Bears also finished second in 2006 with a team of surprising over-achievers - winners when no one expected it.

Last year's Bears hold a special place in Sloan's heart, succeeding despite circumstances where many teams haven't. They got a late start because CV reached the quarterfinals of state football, but there was no basketball hangover.

"To come in late after the football season, battle like that and peak at the right time," Sloan said, "that was a fun bunch."

Advertisement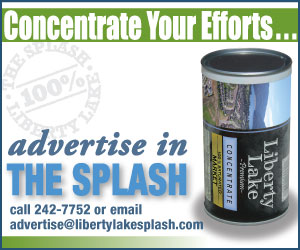 After five years program-building at East Valley, Rehkow figured he was done being a coach.
"I was kind of worn out, and it would be the perfect time to kick back and relax for a while," he said.
But the CV job opened, and it was the only one he couldn't refuse. Five years later, the Bears were in the state finals.
Both have sorted out their squads and are ready for a new season.
Well not dry for CV boys
Although the Bears return just two "impact players" in Austin Rehkow and Adam Chamberlain, Sloan isn't bemoaning his chances this year.
"We've got to fill some holes," he said of graduating seven seniors. "But we have good athletes, and I think we'll be competitive.
Beau Byus had considerable playing time last year. Among the newcomers who figure in are Ryan Deckard, like Rehkow a senior, and junior Austin Daines, who will play at a wing or forward, and junior guard A.J. Knudsen.
"Like I said, we have the nice pieces returning," Sloan said. "Success will hinge on the young kids' ability to adjust to the varsity game. I think we'll be fine this year."
The Greater Spokane League was senior heavy last year, so Sloan doesn't know what to expect. He looks at Gonzaga Prep and Ferris as likely contenders.
Class 3A University finished third in state last year and returns Greater Spokane League MVP Brett Bailey.
Bears girls inexperienced
This will be a learning year for Rehkow's group. Gone are three main cogs from last year's finalists, including GSL MVP Brooke Gallaway.
"Other than that we have four others retuning from last year's team, only two with significant playing time," Rehkow said.
They are posts Madison Hovren and Mariah Cunningham. Hovren averaged 12 points and nearly 10 rebounds a game.
Juniors Victoria Lee and Molly Barnhart are projected starters. Sophomore Megan Dimmler and freshman Jenna Place and Lauren Simpson will be asked to replace the graduated guards.
"This is definitely a group that will be much better in January than they will be (to start the season)," Rehkow said.
He's installing a different offense that won't rely as much on set plays, allowing the team more freedom to innovate.
"This group is going to be as good as how hard they work," he added.
Gonzaga Prep and Mead are the teams to chase based on what Rehkow saw this summer, and Lewis and Clark is usually in the mix.
U-Hi, fifth in state, returns All-GSL Kayleigh Valley, but another first teamer, Hallie Gennett, transferred to Post Falls.