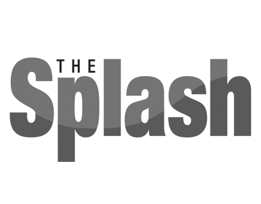 Fall wraps up as a success for CV sports
11/14/2012 11:45:35 AM

By Mike Vlahovich
Splash Contributor

The Central Valley girls soccer team had high hopes for its fall season.

After finishing among the top eight in state a year ago, a veteran, if youthful, team set its sights on a trip to this weekend's Final Four.

"It's been our goal the whole season, and we're working hard to reach that goal," said Paige Gallaway following a first-round state victory, 4-1 over Auburn last week. "We're all in sync with each other."

Her comments were echoed by coach Andres Monrroy after the dominating state triumph that returned them to the final eight.

"Our goal is to go farther than last year," he said.

Advertisement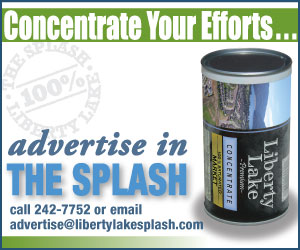 But the dream of reaching the State 4A semifinal was thwarted four days later when the Bears were beaten 2-0 by Issaquah.
Monrroy said that a slow start put them in a hole, and the lack of quality shots proved the difference.
CV finished with a 14-3 record and another top-eight state finish after going second in league and winning district and regional.
Girls soccer was the last team to finish its season among programs at Central Valley High School, which had another remarkable fall.
Boys cross country won the school's first State 4A championship after placing second in the Greater Spokane League and winning regional. The girls were GSL champions, although missing a trip to state.
Volleyball came within a win of a repeat state trip. Football finished 8-2 and third in the Greater Spokane League. And slowpitch softball reached the league tournament final once more.
Now it's onto winter
Early November snows offered indication that Central Valley's winter sports are just around the corner.
Basketball, wrestling and gymnastics began practice this week for the upcoming seasons.
Last year, the Bears boys and girls basketball teams each finished second in state. The wrestling team took seventh.
Austin Rehkow, he of the 67-yard field goal that earned mention in a Sports Illustrated story about the four kickers who share the National Football League record at 63 yards, was first-team All-GSL in basketball last year for coach Rick Sloan.
"We lost a lot of seniors," Sloan said. "But Rehkow, Adam Chamberlain and Beau Byus are back."
Finding guards, Austin's dad and CV girls coach Freddie Rehkow said earlier, is the priority after graduating most of his back court, and two all-leaguers including league MVP Brooke Gallaway. But there is size inside.
Blake Beard, Colton Orrino and Tanner Davis are returning wrestling state placers for coach John Owen.
Basketball begins Nov. 28, wrestling Dec. 5.
Full previews begin next week.