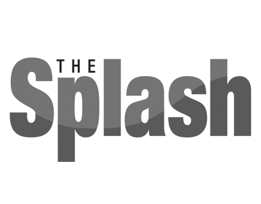 A responsibility and a privilege
10/17/2012 10:07:50 AM
They say it takes a village to raise a child. But what of the village? In the United States, we have developed a strong culture of individualism, reflective of the American Dream. We are taught to believe that in this country, anything is possible for any individual. One could argue, however, that we have given so much focus on individual achievement that we have lost focus on doing what is best for our local community. Blame it on the internet, social media or some other device if you will. The point remains: Few of us truly know our neighbors, and even fewer of us invest our support in them.
There is a poverty that exists in the U.S., but it is not for a lack of resources. In our communities, we do not see individuals hiking 10 miles in one direction to gather water for their family. Our restaurants, stores and households throw away enough food every day to feed all our hungry. Then why do roughly 48 percent of adults here in Spokane report missing meals for a lack of money to buy food? (Source: "Odds against tomorrow: Health inequities in Spokane County," published by Spokane Regional Health District, 2012)
The poverty we know and the poverty we have created in our great country is, in a word, relational. Our relational communities are more easily defined by the address books in our smart phones or on our "friends" list on some website than they are on a local map. In a sense, it should be celebrated that we can connect so easily with friends and family all the way around the world and be able to experience and learn from other cultures not always found in one's local community. It is our loss, however, when we lose touch with those living within a stone's throw of our own front door.
Just as it is a both a great responsibility and a tremendous privilege to parent a child, it is just the same to truly be a member of one's local community. We need to reconnect with our neighbors and with those we sit next to in church. We need to re-learn to share our stories and our struggles. There is a unique sense of fulfillment found while developing these relationships and while watching our community grow, just as there is a unique sense of fulfillment in watching our own children grow and develop.
Consider for example a local organization called Reach for the Future. Just a few short years ago, a group of friends decided they wanted to invest their time and resources into a group of kids in a low-income, Title-1 school so these kids could later attend college at no cost and dream to be anything they wanted to be. These friends reached out to other friends and grew their network of support. They fundraised to pay for these kids' college education, and in the meantime invested thousands of hours of time volunteering to support these kids through tutoring and mentoring relationships. Just a few years later, these kids (now entering 6th grade) are testing first and second in the State of Washington for reading, writing and math test scores by comparison to their peer groups at all the other Title 1 schools across the state (a monumental jump in their rankings from just three years prior). The lives of these kids, their families and the Reach volunteers are forever changed.
Let us not rely on government policy or handouts as the primary solution to our community's greatest needs. Let us grow more familiar with our own community, and let us experience the struggle and the joy of growing our community together. We are a privileged nation. Just as you and I can attribute our successes and our freedom to countless others, we owe a debt of responsibility to care for and to provide for those who are not currently in a position to do so for his or her own self.
Advertisement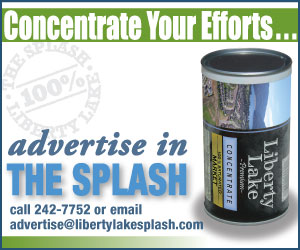 Keith Kelley is director of the Center for Service-Learning & Community Engagement at Whitworth University. He also owns a small business and volunteers on multiple boards throughout the community. This column was written as part of a monthly series highlighting the PACE (Partners Advancing Character Education) trait of the month, which is "responsibility."