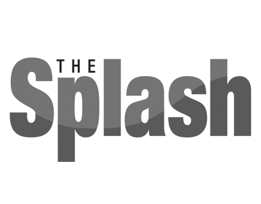 Battling domestic violence requires collaboration, education
10/10/2012 10:13:29 AM
October is Domestic Violence Awareness Month, and I thank The Splash for its recent article covering the issue of domestic violence in our community. Because domestic violence is so ugly, most people choose to look the other way. Your officers see the heartbreaking results of domestic violence almost daily. To have an impact on this issue, our attitude, as a community, must change.
Domestic violence touches almost every family regardless of education, social status or income. Victims around us may be a relative, a classmate, a neighbor, sports teammate, a co-worker or someone in your church. While domestic abuse is under-reported (it is estimated that only one quarter of domestic violence assaults are ever reported), one-third of American women report being physically or sexually abused by their intimate partner.
Perpetrators also come from all occupations and lifestyles, and 95 percent are men.
Domestic violence is the leading cause of injury to women in the U.S. It is the leading cause of hospital emergency room visits by women. In our country, a woman is assaulted by her partner every 15 seconds. Every day, four women die as a result of domestic violence.
Sadly, the silent victims are the children. More than half the female victims live in households with children under 12. A child's exposure to parental violence causes emotional damage and increased risk of transmitting violent behavior from one generation to the next. Every day, three children die as a result of domestic violence.
Advertisement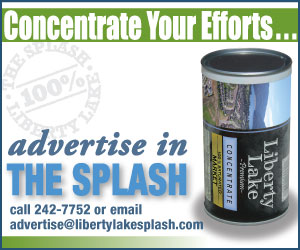 Between 1997-2010, 47 domestic violence fatalities occurred in Spokane County. Of cases of homicide against a female victim in Washington, half are committed by an intimate partner.
As a community, we can stop the needless suffering by changing our attitude toward domestic violence. We all have a responsibility to teach our children that domestic violence is unacceptable. We must not turn our heads when we see signs of domestic violence. If you know a victim, discretely provide them with community resources that are available.
The YWCA is the region's resource for domestic violence programs. The YWCA supports and advocates for victims of domestic violence. The organization offers safe shelter for victims and children, legal representation and advocacy, assists with safety planning, and has a 24-hour help line: 326-CALL (326-2255). The Washington statewide domestic violence hotline is 1-800-562-6025, and the National domestic violence hotline is 1-800-799-SAFE. The services are free and confidential.
IF YOU GO …


Second annual Domestic Violence Symposium
Presented by the Liberty Lake Police Department
9 a.m. to noon, Saturday
LLSWD Building 22510 E. Mission Ave.


Cost
Free (RSVP to 755-1140 is requested as lunch is provided)


About
Learn more about the impact domestic violence has in the Liberty Lake area and the resources available for those who need help or are looking to provide help.


Host
Brian Asmus, chief of the Liberty Lake Police Department


Speakers
• Sarah Foley, community education and outreach advocate for the YWCA Alternatives to Domestic Violence program
• Lou Thomson, emergency room nurse at Valley Hospital and Medical Center
• Stormi Koerner, detective with the Spokane Police Department
Your Liberty Lake police officers are well-trained in the area of responding to and investigating domestic violence calls for service, and they receive updated training on an annual basis. In addition, the department has a nationally certified domestic violence instructor that can provide training to law enforcement officers and the community. Most recently, your officers attended training on assessing domestic violence lethality. As this program develops, law enforcement will be working directly with victim advocates to try to get resources to victims and provide additional options as soon as possible after an incident. Law enforcement intervention is only part of the solution. Our primary task is to provide safety for the victim and to hold the perpetrator accountable. We can't solve this issue on our own.
Effectively addressing and ultimately ending domestic violence requires a collaborative effort involving every part of our community. During Domestic Violence Awareness Month, let us all recommit to ensuring domestic violence has no place in Liberty Lake.
To learn more, I encourage you to attend the community Domestic Violence Symposium from 9 a.m. to noon on Saturday at the Liberty Lake Sewer and Water District administration building. Please RSVP to Bobbi Anderson at 755-1140 for the event.