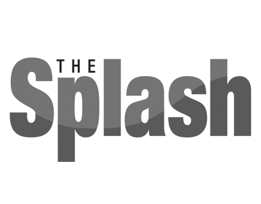 In Biz
9/26/2012 10:03:31 AM
Liberty Lake businesses honored on Best of Spokane list
KREM's Best of Spokane winners were recently announced, and several Liberty Lake businesses showed up on the list.
Overall winners included The Mat (Best Yoga Studio; also received third place, Best Pilates Studio), Legacy Animal Medical Center (Best Veterinarians) and Nosey Parker (Best Local Blogger).
Other finalists included Hay J's Bistro (third place, Best New American; fourth place, Best Seafood), Physzique Fitness (fourth place, Best Gym), Liberty Lake Pet Sitters (third place, Best Pet Sitting), Pawpular Companions Boutique (fourth place, Best Pet Supplies) and MeadowWood Golf Course (fifth place, Best Golf Course).
Itron achieves LEED certification
Itron's corporate headquarters, 2111 N. Molter Road in Liberty Lake, has been granted LEED (Leadership in Energy and Environmental Design) certification by the U.S. Green Building Council at the gold level.
The roughly 200,000-square-foot building is the first Itron facility to qualify for LEED certification by incorporating key principles of sustainability in existing building operations and maintenance. These principles included water conservation, waste management and energy efficiency; nontoxic materials and recycled/reused materials; balance between environmental and economic considerations; and proximity to public transportation.
Advertisement