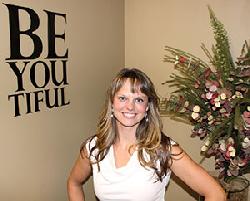 Splash photo by Treva Lind

Shaun Johnson recently took over ownership of Exercise Institute in Liberty Lake. She is one of many female leaders in the local business community.


Cover Story: 'The world is our oyster'
8/29/2014 12:44:38 PM
By Treva Lind
Splash Contributor
Pam Fredrick is a real estate staple. Shaun Johnson has made a business out of her expertise in fitness and nutrition. Cheloye Penwell struck out on her own as an independent insurance broker. Karen Pagliaro operates a successful hair salon. Dr. Laura Fischer has seen steady growth in her optometry practice.
These Liberty Lake women are among the millions of American working women and business owners who will be recognized on Sept. 22 for American Business Women's Day.
The Splash caught up with these five local innovators who have waded into business ownership to discuss their history, hurdles and accomplishments.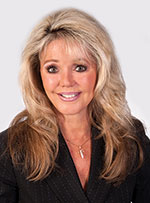 FREDRICK

Tops in real estate
Pam Fredrick entered the real estate industry 18 years ago, after already finding success for 12 years owning a local property management company. In describing her professional work, primarily selling luxury residential properties, Fredrick is quick to talk about the importance of family and life balance, which includes time with her husband John and four adult children.
Fredrick, 59, first worked for John L. Scott Real Estate in downtown Spokane, until eight years ago when she bought a franchise to open the company's Liberty Lake office. Fredrick is ranked the No. 1 listing-selling agent in Spokane Valley including Liberty Lake, and she is a member of the $15 Million Club.
"I knew the Liberty Lake office would be an excellent place to be because of the growth in the eastern part of the Valley," she said. "Plus, I live two miles from Liberty Lake on the river in Otis Orchards. I know the area and many people who live in the area. Our kids went to school in the Valley."
About four years ago, Fredrick sold the franchise back to the John L. Scott company owner, but she continues working in the office as an associate broker and independent real estate agent.
"I do probably 90 percent of my business by referral," she said. "The key to remaining successful in business is keeping our clients informed (about) what's going on in real estate."
The importance of family was a factor in selling the business interest, she said, because she needed to spend more time with her ailing parents, who live in the Tri-Cities.
In striving for balance between business and family, Fredrick credits working with a team of top-quality professionals who take care of clients the way she would during times she can't be there.
"I think balance is healthy in every industry for women because we do so many other things," she said, "just being there for family, taking care of homes, and to feel good about taking care of our family and home, in addition to our work schedule."
Motivational coach
Shaun Johnson, 36, is relatively new to business ownership. A year ago, she purchased the Exercise Institute in Liberty Lake, after managing the business' nutrition and fitness service since it opened in 2009.
Johnson grew up around health and fitness. Prior to her work for Exercise Institute, she served as a gymnastics head coach, and her dad was a longtime owner of Lake City Gymnastics in Coeur d'Alene.
One of her successes is her ability to help people make healthy lifestyle, fitness and eating changes, Johnson said.
"You kind of need to be a cheerleader," she said. "I'm great at that and teaching them how to eat well for better health and ideal longevity. I've been successful with people and building relationships."
She now lives in Post Falls, where she worked initially for an Exercise Institute outlet.
"It became too large and too busy, and the majority of my clients were actually driving from Spokane and the Liberty Lake area," Johnson said. "We decided to move the facility to Liberty Lake, so that's what brought me here."
Johnson became certified as a personal trainer in 2006.
"I read a great book that revealed to me my God-given strengths and abilities," she said. "I am really good at working with people in a motivational environment. I've always been interested in health and taking of care of your body, and in physical fitness and nutrition. God has blessed me, and now I'm successful at it."
In learning about business operations, Johnson decided to seek advice from a trained business coach.
"Being an employee my entire life up until this point, it's a different approach to lead an employee team and to correctly find employees," Johnson said. "A business coach helped me successfully learn to do that. I'm a coach and I believe in mentoring and seeking out help, so I sought out that advice."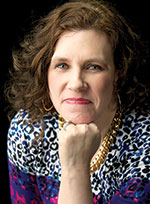 PENWELL

Experienced client focus
Cheloye Penwell, 48, brings a varied background to the table in operating the independent agency, Lakeshore Insurance. She opened the business at the beginning of last year.
Previously, she worked for nearly 10 years at a major insurance company. She also owned a manufacturing company with her husband, worked in real estate and did software support. Now, Penwell said being an independent insurance broker combines all that experience to help clients.
To open the agency, she selected an affiliate company, Bellevue-based Soleyon Insurance Partners, that provides additional professional tools and systems, as well as access to markets and insurance companies.
"I'm still in that period of make it or break it," Penwell said. "It's been a thrill."
Her current success is developing one-on-one relationships with clients.
"That has always been the part of business I've enjoyed the most is getting to know people and their situations and to have the opportunity to learn something new, help people through their challenges," she said.
She and husband Brian first moved to Liberty Lake in 1996 with their two sons, who were raised here. Opening a business in her hometown is a dream come true, she said, though the path has challenges.
"Residential insurance is under a lot of changes right now with weather issues and our litigious society," she added. "It's not as straightforward as it was even three years ago."
In the business world, even in male-dominated professions, people respond well to someone who demonstrates skills, experience and professionalism, she said.
"I think for being a woman in business, the timing has never been better to have the opportunities and advantages we have," Penwell said. "If we bring professionalism and knowledge to the table, the world is our oyster."
Penwell also puts merit in networking. She is treasurer for the nonprofit Women Executives of Liberty Lake (WELL). Members strive to support one another as women in business, she said. Although membership has dropped somewhat with the recession, she said, the shift has a definite upside.
"What we're seeing is less women working in corporations and more women being entrepreneurs," Penwell said.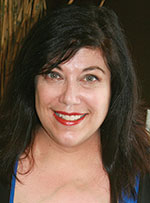 PAGLIARO

Styling longevity
Karen Pagliaro can lay claim to business staying power. She launched Karen Does My Hair in Liberty Lake around 10 years ago. Although a divorce thrust her into the world of business ownership, she credits her longevity to putting customers first, marketing well and keeping her stylist skills up to date.
Pagliaro, who said she is "always 44," has a passion for styling hair that goes back to growing up in California. She finished cosmetology school in Seattle, and eventually, after marrying and moving with their young children to Liberty Lake, she continued styling and cutting hair part-time.
"When I got divorced, I was left trying to pick up pieces and support myself and two children," she said. "I didn't really want to leave my kids and work downtown for 10 hours."
She and friends built a hair salon as a separate part of her home. Over the years, Pagliaro has built a loyal client list, while staying current in the latest styling techniques.
"The most important thing is to listen to my clients and pay attention to nonverbal communication," she said. "I've had customers for 10 or 12 years. I've always loved doing hair."
Pagliaro said one business struggle was overcoming dyslexia. Now, the use of an iPad also helps, she said.
Competition is fiercer today than when she started, she added.
"A lot of salons have shot up; it's not as easy as it looks," she said. "You've got to be professional all the time."
Pagliaro also has learned the importance of taking care of herself as a sole business owner. She uses a friend's swimming pool to exercise an hour during most mornings. That's her advice to other women.
"I think women have a lot of things they have to do and are great multitaskers, at least that's what I see from behind my chair," Pagliaro said. "I see a lot of women working and supporting their families and still doing many things. It's important to give yourself down time."
She also appreciates her customers, as they often talk about life, family, losses and celebrations.
"I feel really connected to my clients," Pagliaro said. "I look forward to it every day."

Splash photo by Treva Lind
Optometrist Laura Fischer founded Lakeside Vision PLLC in 2010.

---
Doctoring a business
Laura Fischer, 37, trained hard to earn a doctorate of optometry degree; however, optometry school doesn't teach much about business operation. Those lessons came after school, Fischer said.
She opened Lakeside Vision PLLC practice in Liberty Lake in winter of 2010.
"The first year was a big learning curve," Fischer said. She reached out to a classmate who had opened a practice. "I had worked for other doctors in the area, so I also had learned from them about the business side of things. I have networked with other business owners."
She credits surrounding herself with good professional support. "My accountant has helped me a lot along the way. He did some handholding early on," she said. "I've just found the right people, a combination of professionals, for services and my employees."
Today, she sees clients for all aspects of vision care, including eye exams, and treating glaucoma, allergies, and conditions such as pink eye and macular degeneration. While Fischer doesn't perform surgeries, she provides care before and after procedures as a client service.
When asked about accomplishments, Fischer said one milestone is gaining a steady patient load.
"The first year was the key time, and now we're seeing returning and new patients," Fischer said. "We started with one staff member; now we have a couple. I've been able to add more frame lines as we've grown."
Fischer said being a business owner allows flexibility for family. She and her husband live in Liberty Lake with their two children, both students this year at Liberty Lake Elementary School.
"If I need to pick up my daughter from school and take her to swimming lessons, I can block out that time," she said. "My daughter got to read to her brother at the kindergarten center. They love it."
• • •
Women Executives of Liberty Lake (WELL)
About:
Networking group for women in Liberty Lake and surrounding areas
When: Meets at 1 p.m. on second Friday of each month at the Liberty Lake Portal, 23403 E. Mission Ave.
Advertisement