In the September Fountain: Senior Circle provides education, discounts
8/28/2013 1:48:38 PM
The Fountain is a special section
about and for Liberty Lake seniors

---
Senior Circle provides education, discounts

By Brenna Holland
Splash Contributor
To be a healthy person means to not only be physically fit and follow dietary standards, but also to be educated about one's personal health and what one can do to prevent any illness.
Enter the Senior Circle, a nationwide organization committed to enhancing the lives of adults over the age of 50. About 1,500 members are served by Senior Circle in the greater Spokane area, including 390 who live in Spokane Valley, said Stephanie Wells, who organizes the program for Valley Hospital and Medical Center.
For an annual membership of $15, members gain access to discounts on prescriptions, activities, events, exercise and wellness classes, a chapter newsletter, in-hospital privileges and other bonuses.
The Senior Circle, which boasts more than 120 chapters nationwide, hopes to encourage a healthy lifestyle for seniors through education, wellness and health classes, and social programs.
"We do two to three health talks a month, and lunch is included," Wells said of the local program. "Joining Senior Circle includes many benefits, including if you are in the hospital and we have an open room, you can be upgraded to a private room. Whoever is your caregiver, whether it be your child or spouse, is given a free meal every day you are there. Through Senior Circle, you can also obtain free parking at Deaconess."
There are also local merchants who offer discounts to Senior Circle members. National benefits include discounted prescriptions and hearing aids.
Wells encourages anyone who is craving more information on personal health to join.
"The senior population really loves the information," she said. "They thrive on these health talks, and there are usually 80-90 people (in attendance). Everyone enjoys talking to the doctors and absorbing the information."
.........
Medicare changes merit extra research this year
By Matilda Charles
King Features Syndicate
Medicare's annual open enrollment period begins in a month: Circle Oct. 15 on your calendar. This is one year you'll want to start your research early. The plans might not be the same this time.
From Oct. 15 to Dec. 7, you can enroll in or change your Medicare Part D drug plan or Medicare Advantage plan, if you currently have Parts A and/or B. You'll also have an opportunity to change to Medicare Advantage with or without drug coverage, or back to the original Medicare.
If you currently have Part D and Medicare Advantage and don't make any changes during the enrollment period, your plan will stay the same. Beware if you have Medicare Advantage, and check carefully: Costs (premiums and co-payments) and levels of coverage might change as plans work to meet all the new health-care law requirements. Take a close look at your annual plan notice when it comes in the mail. Call Medicare if you have questions (1-800-633-4227) or compare plans on the
www.Medicare.gov
website.
If you turn age 65 and become eligible for Medicare at a time other than the enrollment period, you have seven months to get signed up: three months before your birthday month, your birthday month, and three months after your birthday month. If you don't sign up within that time, you could incur penalties that will last the rest of your life.
Suggestion: Call Medicare six months before you're going to need it. Ask lots of questions, especially if you're still working. Be ready to sign up at the right time.
To enroll or ask questions, call Social Security (they handle the signups) at 1-800-772-1213.
Beware: If you want to read about Medicare on the Internet, be sure you go to
www.Medicare.gov
- the .gov is for "government."
Matilda Charles regrets that she cannot personally answer reader questions, but will incorporate them into her column whenever possible. Send email to
columnreply2@gmail.com
.
.........
The Talon Hills Silver Cafe lunch program in Liberty Lake is available to seniors age 60 and older from 11 a.m. to 1 p.m. Monday through Friday.
But do you know where to find it?
"I have had quite a few people ask me, 'Where is Talon Hills?'" Coordinator Suzi Walden wrote in an email to The Splash. "Some of the people used to come to the City Hall lunches. Some people think also that it is only for residents of Talon Hills; in reality, it is open to all seniors 60 and over regardless of income, no boundaries at all. All residents of Spokane County are welcome."
For the record, Talon Hills Senior Complex is located at 24950 E. Hawkstone Loop. You can find it by heading east on Appleway (toward the state line). Hawkstone Loop will be on your right, approximately 1 mile east of the intersection at Molter Road.
The meal has a suggested donation of $3.50, but no one is turned away for inability to pay.
.........
Reagan coffee pot worth holding on to
Collecting column by Larry Cox
King Features Syndicate
Q: I was a big fan of Ronald Reagan, and in 1981 purchased a Carltonware "Spitting Image" coffee pot with his likeness. Even though I often visit antiques malls and shops, I have not seen another one like it. I have been offered $150 for it by a collector. My big question is whether I should sell it for that amount or keep it. - Deborah, Sun City West, Ariz.
A: Your ceramic coffee pot was designed by Fluck and Law and was so popular that knock-offs also were produced. If your pot is genuine, it is worth in the $350 to $650 range.
Since most modern political campaigns are television driven, souvenirs have become less common, especially items such as your coffee pot. Humor and satire have been an important part of our political campaigns, and that is what makes your pot so unique and collectible. One of the better groups for enthusiasts is American Political Items Collectors, P.O. Box 55, Avon, NY 14414.
Q: I have about a dozen older movie posters, including "Cat on a Hot Tin Roof," "Portrait in Black," "Lady Killers," "True Grit" and "Where's Papa?" Whom can I contact to find out what they are worth? - Steve, Palm Springs, Calif
A: Conway's Vintage Treasures is recommended to both buy and sell movie memorabilia. The address is P.O. Box 40962, Providence, RI 02940.
Q: I have a piece of my city's past. It is a bumper sticker that reads "Rio Rancho Estates, 1429 Central Avenue, N.W., Albuquerque, New Mexico, The Sunshine Capital of the U.S.A." - Irene, Rio Rancho, N.M.
A: Your bumper sticker sounds interesting. Have you considered contacting the New Mexico History Museum, 113 Lincoln Ave., Santa Fe, NM 85701.
Write to Larry Cox in care of King Features Weekly Service, P.O. Box 536475, Orlando, FL 32853-6475, or send e-mail to
questionsforcox@aol.com
. Due to the large volume of mail he receives, Mr. Cox is unable to personally answer all reader questions. Do not send any materials requiring return mail.
Advertisement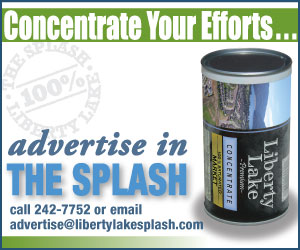 .........
1. GEOGRAPHY: Where is Ascension Island located?
2. MOVIES: What film featured a character called The Dude?
3. ANATOMY: What divides the outer ear from the middle ear in humans?
4. GENERAL KNOWLEDGE: What does an arctophile collect?
5. TELEVISION: What were the boys' names on "Home Improvement"?
6. ANIMAL KINGDOM: How many teeth does a dog have?
7. HISTORY: What English statesman wrote the 19th-century novel "Vivian Gray"?
8. GAMES: What is the board-game version of the outdoor game known as "Capture the Flag"?
9. SCIENCE: Where would you most likely find a Bunsen burner?
10. LANGUAGE: What does the word "hieroglyphic" mean in the original Greek?

© 2013 King Features Synd., Inc.
Scroll down for answers ...
Answers to Trivia Test 1. South Atlantic Ocean; 2. "The Big Lebowski"; 3. The eardrum; 4. Teddy bears; 5. Mark, Randy and Brad Taylor; 6. 42; 7. Benjamin Disraeli; 8. Stratego; 9. Laboratory; 10. Sacred carving