Council approves additional funds for roundabout
7/10/2013 1:53:41 PM
By Craig Howard
Splash Contributor
It turns out the Liberty Lake City Council will convene twice in July after all.
After cancelling its July 2 meeting due to a light agenda and proximity to Independence Day, the governing board gathered briefly on July 9 to address the topic of additional funds for the Harvard Road roundabout project, scheduled to begin this summer.
The deliberation was necessary based on bids for construction of the roundabout coming in close to 11 percent above the estimates initially provided by the Washington Department of Transportation. However, on Tuesday, City Administrator Katy Allen acknowledged that city had not been aware that the original WSDOT numbers "included construction estimates only, not the complete buildout, fully loaded."
State sales tax, a construction management fee, state overhead and a 4 percent construction contingency were all absent in the first interlocal agreement. The lowest responsible bid of $1,217,332.08 was filed by the Wm. Winkler Co., based in Newman Lake.

With the revisions in place, the total increase to the project rings in at $173,594.13, shifting the city's share from $497,565 to $671,159.13. The city's portion will draw upon the Harvard Road Mitigation Fund for $610,000 and the Street Capital Fund for $61,159.13. Allen noted that WSDOT did contribute $175,000 for design of the roundabout "and also managed the bidding process on their nickel."
Advertisement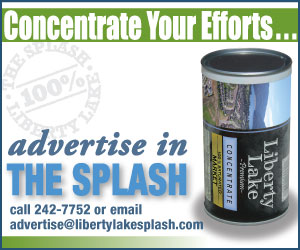 On Tuesday, council unanimously approved an amendment to the interlocal agreement with WSDOT and authorized Mayor Steve Peterson to sign the agreement. The vote was 5-0 with council members Josh Beckett and Shane Brickner absent.
"We have the money, we just hadn't allocated it," Allen said.
The city will seek reimbursement of the $61,159.13 from the street fund through the Local Infrastructure Financing Tool, a state fund that provides support for upgrades to roads and other infrastructure. Allen said the goal is to have the project started by mid-August and wrapped up by late October.
Allen said there are no scheduled road shutdowns during the project other than one week that will involve closing down the eastbound I-90 offramp. She said there will likely be four-way stops at the project site and also an option for construction crews to work at night when there is less traffic.
"It will go fast," Allen said. "It's not a difficult project."
This story was sent out as an e-update as soon as it was posted. To sign up to receive notice of timely news and information by email, click here.