In Biz
6/27/2013 1:10:26 PM
Chevron partners with Safeway to offer rewards program
Liberty Lake Chevron, 1109 N. Liberty Lake Road, recently announced it has become an approved station for using Safeway Reward Points to save money on fuel.
Located across Country Vista Drive from the grocer, the Chevron location now accepts up to a $1 per gallon in reward points on approved fuel purchases.
Unicep announces new VP
Unicep, a leader in liquid and gel contract manufacturing and packaging with locations in Liberty Lake and Sandpoint, recently announced that Paul Knight joined the company as vice president of sales and engineering.
Knight has held a wide range of leadership positions, from operations to marketing, and is an inventor with more than 20 issued U.S. patents. He graduated from the University of Washington with a degree in mechanical engineering.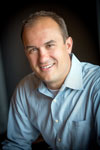 Knight
Advertisement