Letter to the Editor
4/24/2013 10:28:39 AM
Library helpful with event
I would like to thank the staff at our Liberty Lake Municipal Library.
I have recently written a book ("As We Forgive Those") and inquired about a reading and signing event at the library. I talked to Adult Librarian Dan Pringle about the possibility, and he enthusiastically said, "We can do this."
The venue was perfect. They put information about the event in the library bulletin and made small posters as well. We scheduled it for a Thursday evening and Friday morning. Our community was well-represented at both meetings, and I had the opportunity to share about the writing of the book as well as its content.
Thursday evening as the 8 p.m. closing time approached, Travis Montgomery volunteered to stay later to facilitate finishing the presentation.
The whole experience was delightful, and my thanks to Library Director Pamela Mogen for running such a great library. Another reason for being thankful for our Liberty Lake community!
Advertisement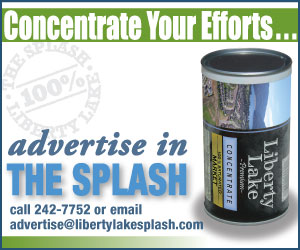 Charlie Finck
Liberty Cross Ministries
Liberty Lake