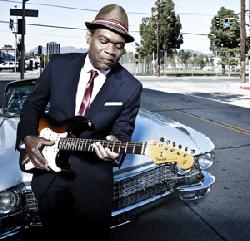 Submitted photo

Famed blues guitarist Robert Cray will bring his band to Liberty Lake for an Aug. 17 concert at Pavillion Park.


More News
Blues Hall of Famer headlines FOPP lineup
3/27/2013 1:20:15 PM
By Josh Johnson
Splash Staff Writer
Singer, songwriter and Hall of Fame blues guitarist Robert Cray and his band headline this summer's schedule of concerts and performances at Pavillion Park.
The full schedule was finalized in March and features some familiar staples, including a third consecutive appearance by the traveling bards from Montana Shakespeare in the Parks.
The concerts and performances are part of the 2013 Friends of Pavillion Park Summer Festival Series. FOPP Vice President Bob Schneidmiller said the accompanying slate of movies, which are traditionally organized by Greenstone Homes and Neighborhoods, will be released at a later date.

All FOPP events are free thanks to funds raised by the nonprofit at its annual Holiday Ball. The 2013 Holiday Ball will be held from 5 p.m. to midnight Dec. 7 at the Davenport Hotel.
The 2013 Summer Festival Series performances, in chronological order, include:
Advertisement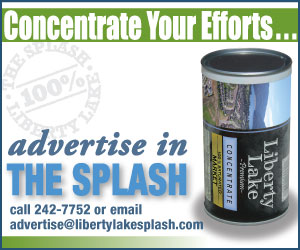 6 Foot Swing and Tuxedo Junction
5 p.m. July 4
These two popular Inland Northwest bands will serenade Pavillion Park leading up to the annual fireworks show launched from Liberty Lake at dusk.
6 Foot Swing is a Spokane-based band that plays 1920s to 1940s swing, jazz and jump blues. The band was voted Best of the Inland Northwest in the Inlander's 2012 awards, an honor it has received multiple years.
Tuxedo Junction brings its Big Band back to Liberty Lake on Independence Day once again. The band, which features music from Big Band's golden era as well as standards from today, also headlined the Fourth of July concert at Pavillion Park in 2003, 2006 and 2010.
For more: www.facebook.com/6FootSwing and www.tuxedojunctionbigband.com
The Robert Cray Band
7 p.m. Aug. 17
The legendary blues guitarist and singer will bring his band to Pavillion Park for the first time. A five-time Grammy Award winner, Cray was inducted into the Blues Hall of Fame in Memphis, Tenn., in 2011. He has toured with artists such as Eric Clapton, and his latest release, "Nothin But Love," was named Guitarist Magazine's 2012 Album of the Year.
For more: www.robertcray.com
"Henry V"
Performed by Montana Shakespeare in the Parks
5 p.m. Aug. 25
After performing comedies in its first two trips to Pavillion Park - "Much Ado About Nothing" in 2011 and "Twelfth Night" in 2012 - Montana Shakespeare in the Parks will bring a more serious performance to Liberty Lake for the first time with "Henry V," a play about the life of the English King during war with France.
For more: www.shakespeareintheparks.org
Spokane Symphony
6 p.m. Aug. 31
The traditional summer-closing concert by the Spokane Symphony once again falls on the Saturday of Labor Day weekend. The concert is officially called the Lud Kramer Memorial Spokane Symphony Concert for the late Liberty Lake resident, FOPP supporter and former Washington Secretary of State.
For more: www.spokanesymphony.org