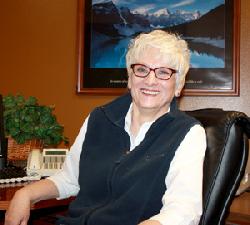 Splash photo by Craig Howard

Bobbi Anderson retired on March 22 after serving as full-time police records clerk for the Liberty Lake Police Department since 2009. Anderson started with the city of Liberty Lake in January of 2007, working at the front desk of City Hall.


Profiles: 'Face of LL Police Department' recalls rewarding tenure as municipal employee
3/27/2013 11:18:02 AM
By Craig Howard
Splash Contributor

Profiles: Bobbi Anderson
The calls ranged from the ridiculous to the harrowing, but for Bobbi Anderson, every inquiry to the Liberty Lake Police Department was addressed with professionalism and respect.
There was the time when a local resident rang the precinct to complain about the way the lawn outside her home was being cut - apparently a recent change meant the morning raindrops were not shimmering like they once did. Other calls dealt with far more serious concerns, including seniors at risk of financial scams and domestic violence alerts that should have been directed to 9-1-1.
"I'm the front line," said Anderson. "There's a feeling with this work - some days, you'll go home and say, 'Wow, I really, really helped somebody.' I've always felt like I've been an advocate for the citizens as well as the police."
Advertisement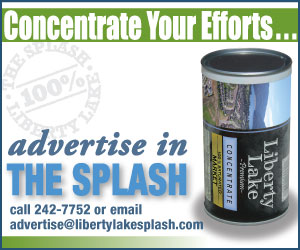 Anderson took her final call at the police department on March 22, stepping down after over half-a-dozen years as a city employee. Sakti Hiatt, a former employee of Spokane County, has been brought on as Anderson's successor.
Anderson began in January 2007 as part-time front desk help with a list of responsibilities that included preparing packets for the City Council, processing permits and juggling the paperwork related to animal control.
Anderson began with a contract that was supposed to span a month and a half with the understanding that she would step down when a full-time person was found. She was running her own interior design business when her friend Arlene Fisher, Liberty Lake's city clerk and finance director, referred her to City Hall. By mid-March of 2007, she was hired onto the permanent staff.
Anderson's job description in her first year was nothing if not diverse. Through it all, she remembers a "team atmosphere where everyone worked together so well."
"There was a lot of laughter, but we did an amazing amount of work because we would all pitch in for each other, even if we had something else to do," she said.
Anderson began splitting time between City Hall and the adjacent 1,500-square-foot space on Meadowwood Lane that housed the Liberty Lake Police Department. When Chief Brian Asmus and the rest of the force transitioned into an 18,000-square-foot renovated warehouse in March 2009, Anderson moved as well, becoming the full-time records clerk.
"Probably the main thing I'd say about Bobbi is that she is a really good people person," Asmus said. "People call the police department with some sort of crisis or issue, they're not just coming in to say, 'Hi, how's your day?' I've just been amazed at Bobbi's ability to take the time to talk with people who are angry, agitated or in trouble and help them resolve their issues. Bobbi is great at dealing with all kinds of people. She's just a great listener."
In addition to being what Asmus calls the "face of the police department," Anderson processed police reports, completed monthly reporting requirements to the state and FBI and made sure records were in order for the state audit. In her spare time, she kept the building in order as the office manager.
Anderson singled out Asmus as the calm catalyst who keeps the department running smoothly.
"I credit Brian with teaching me the 'broken window theory,'" Anderson said. "Any time you see a broken window, or something that doesn't look quite right, you address it immediately."
A native of Spokane, Anderson graduated from Central Valley High School and attended Spokane Community College, where she was an honors student. She went on to serve in the Air Force from 1977 to 1985.
"The Air Force was good for me," Anderson said. "I learned to go from A to Z. There were responsibilities and the challenge of a whole new world."
Anderson set aside time after the military to raise two sons who are now grown. She also has two grandchildren. Her husband, Marc, is a commercial airplane pilot.
Anderson has always made it a point to stay involved in community causes, from volunteering as a history docent at the Museum of Arts and Culture to donating time to events like ArtFest. A former resident of Liberty Lake who now lives on the South Hill, Anderson applauds the grassroots effort that led to the vote to form the city of Liberty Lake back in 2000.
"The thing I am most proud of with Liberty Lake is that here is a group of people who were able to create a city," she said. "You're going to have some hiccups along the way, but, overall, this is a successful city and a successful police department and both conduct themselves in a way that I am proud of."
Anderson was back in school studying interior design when she began to experience discomfort on her right side. She was eventually diagnosed with probable multiple sclerosis and later Neuro-Behcet's syndrome, an inflammation of the tissue around the blood or lymph vessels. The condition has led to new neurological challenges and issues with her vision.
"So, that's the punchline to the question of why I'm really retiring," she said. "It made me realize that it's time to travel and enjoy things."
Anderson has responded to the challenge of Neuro-Behcet's with a courageous resolve over the years, at one point returning to dance when she was concerned about her weight and had begun utilizing a cane.
"I'd let it win," she said. "I decided to make some changes and it made a big difference. The weight came off and my balance returned."
Anderson has already mapped out a post-retirement schedule that will likely include plenty of travel, a possible return to the museum and even authoring a book. A trip to Alaska is slated for May.
"Bobbi will be missed," said Mayor Steve Peterson, who hired Anderson back in 2007. "She is someone who has been with the city a long time and always brought professionalism and a sense of humor to her work. We wish her the best."