Eye on Liberty Lake: Country Vista between Liberty Lake Road and Henry Road
3/27/2013 8:47:02 AM
Recognize the photos, win a prize

The 12 photos below were taken along a one-mile stretch of Country Vista Avenue between Liberty Lake and Henry roads. Do you know what these photos are taken of?
The readers who submit all the correct answers (or the highest number of correct answers) by April 12 will be entered in a drawing for a $20 gift card to a business of his or her choice that is located along the Country Vista corridor. Submit your answers via a Facebook message at www.facebook.com/libertylakesplash or email them to editor@libertylakesplash.com.
Want to know the answers? Check out The Splash's Facebook page on April 15.
Advertisement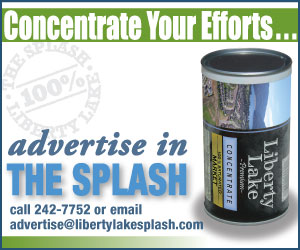 | | | |
| --- | --- | --- |
| 1 | 2 | 3 |
| 4 | 5 | 6 |
| 7 | 8 | 9 |
| 10 | 11 | 12 |