Relationships start (and remain) with trust
3/27/2013
By Chelsea Dannen
Splash Guest Column

The Better Business Bureau's tagline is "Start with Trust." Most people see those words with the logo and assume the message is directed toward businesses to create more trustworthy relationships with their customers. This is absolutely true!
Transactions are relationships. Take for example the person who makes your morning latte or the person who mows your lawn. You would not likely choose that coffee stand if you didn't trust them to give you the right change back, nor would that landscape company work for you if they didn't trust you to pay them for services rendered. Business owners are bosses, co-workers, mothers, fathers, sons and daughters. Trustworthiness starts at the core and radiates out into each facet of our lives.
Last year I had to buy four new tires for my car. Having never purchased tires, I found a BBB accredited business nearby with a good record. Immediately after arriving, I felt comfortable with the manager of the store. I was given a quote, and after a few heart palpitations at the cost of new tires (aren't they just rubber?), I made my choice.
I left my car at the shop for the day and had a friend drop me off that afternoon to pick up my car and pay for the tires. When I arrived, I was horrified to realize I had forgotten my wallet at the office. I was humiliated! I tried to apologize and asked if I could come back later, but the manager threw me my keys and said, "No problem! Just call me with a credit card number when you get home."
Advertisement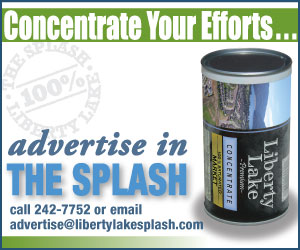 I was dumbfounded. He trusted me - a new customer - to drive away with nearly $1,000 worth of merchandise and labor cost! Not only did he trust me enough to leave with my brand new tires, but I also realized how much faith I had to put in him to run my credit card number for the agreed upon amount. It would have been simple to add a few dollars onto my tab as I likely wouldn't have noticed since I wasn't there to sign the receipt.
I believe that company truly started and ended our transaction with trust. I continue to frequent that tire shop for oil changes, tire needs and anything auto-related. This isn't much different from any other relationships I have. Friends, family and significant others all expect trust out of a relationship with me. My strongest relationships are with people who will do what they say, respect my privacy and have my best interests at heart.
Aspire to start with trust the next time you start a new relationship - professional or otherwise. Here are a few great reminders to simply be more trustworthy. Tell the truth - all of it! Do what you say you're going to do. Be brave; tell the truth even if it's difficult. Keep confidential information to yourself.
Although these reminders seem like common sense, many situations we face aren't clearly black and white. Remember you are half of each relationship in which you participate. Would you trust you?
The more you embody trustworthiness, the more likely you are to attract people who share your same values. Whether you are working with a new company or deepening friendships, start off on the right foot. Start with trust.
Chelsea Dannen is director of communications for the Better Business Bureau serving Eastern Washington, North Idaho and Montana. In addition to her marketing role to businesses and consumers, she specializes in speaking to high school students on ethics and educating seniors and senior caregivers on the threats of scams. Dannen has a bachelor's degree from Eastern Washington University with majors in marketing and management. She wrote this column as part of a monthly series highlighting the Partners Advancing Character Education (PACE) trait of the month. The trait for April is trustworthiness.