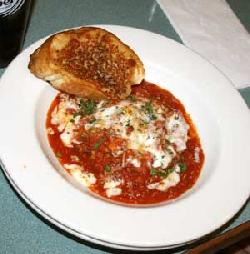 Splash photo by Josh Johnson
My Favorite Order
2/27/2013 11:30:54 AM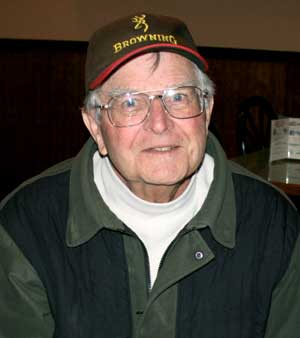 Splash photo
by Josh Johnson
Dean Griffin of Post Falls dines most Tuesdays at True Legends Grill, where he recently enjoyed the "homemade lasagna" lunch special.

---
THE ORDER
Homemade Lasagna, from the from the "speedy lunch menu" served Monday through Friday from 11 a.m. to 2 p.m. at True Legends Grill, 1803 N. Harvard Road in Liberty Lake.

MENU DESCRIPTION
"Classic lasagna made with mozzarella and feta cheeses served with our signature meat sauce, served with our soup of the day or a Caesar salad." Griffin paired it with a beef and barley soup and enjoyed the garlic bread that also came with the meal.

THE PRICE
$8.99

THE REVIEW
Griffin dines nearly every Tuesday at True Legends Grill with other members of the Hauser Lake Gun Club. With close to 200 members and several who meet to shoot on Tuesdays, some go out to lunch afterward. Joining Griffin were Reuben Akino of Spokane, Miles Hyde of Spokane and Jerome Fink of Newman Lake.

"The lasagna is really good, has a lot of meat in it and the layers are filled with sauce and cheese," Griffin raved, before adding as his server approached the table: "And the waitress is cute."

Advertisement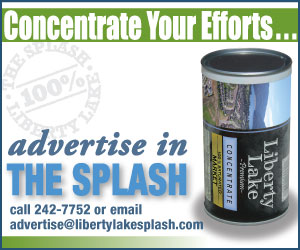 Akino, who has also ordered the lasagna a couple of times, called it "one of those can't-miss meals."
Fink, a self-described "soup guy," added the soup at the restaurant is "world-class."
"They make a great salmon chowder," Hyde agreed.
TRY IT?
True Legends Grill is open Monday through Friday 11 a.m. to close and on the weekends from 9 a.m. to close. For more information, call 892-3077 or visit www.truelegendsgrill.com.
Do you have a favorite order you would like to share with Liberty Lake diners? Send a photo of your order - as well as you enjoying it - to editor@libertylakesplash.com.