In Biz
2/27/2013 11:21:13 AM
Unicep announces promotions
Unicep, a company leader in liquid and gel contract filling and packaging, appointed several new leaders to key positions at the beginning of 2013.
Greg Taylor was appointed president, effective Jan. 1. Taylor joined the company in July 2007 and has managed all aspects of the company through his previous roles as director of program management and vice president of operations.
Jacob Johnson, who has served nine years with the company, was named director of operations. In this new role, he will be responsible for all aspects of the company's manufacturing including receipt of materials, warehousing, compounding, filling and packaging.
Eileen Williams, who came to Unicep in March 2012, was named business development manager. Her responsibilities will include developing corporate-level opportunities across market segments and execution of new customer program objectives.
Unicep develops machinery and methods for producing the patented MicroDose and Twist-Tip dispensers, as well as contract packaging and compounding for gels, liquids and lotions for oral healthcare, cosmetic and dietary supplement markets. The company has locations in Liberty Lake and Sandpoint, Idaho.
Advertisement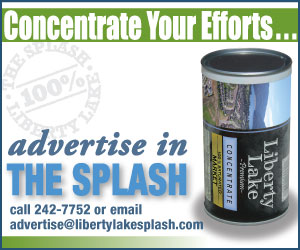 STCU plans to expand into Hutton Building
STCU announced plans last month to expand into the historic Hutton Building located at 9 S. Washington in downtown Spokane. The move would include opening a new branch location and commercial lending offices.
STCU obtained the Hutton Building by foreclosure in 2012, and the STCU Board of Directors voted in January to turn it into a downtown anchor for the growing credit union, a press release said.
"We intend to continue growing our commercial lending program and it's logical for us to have a presence where those activities occur," STCU President Tom Johnson said.
While exact plans are still in the works, STCU plans to open the Hutton Building branch this year on the main floor of the building, while offering office space for purchase on some floors.
STCU has no plans to give up either its U-District location or its downtown branch, a press release said. Administrative offices and most other back-office functions will remain at STCU's headquarters building at Liberty Lake.
Founded in 1934, STCU is a not-for-profit cooperative with 113,000 members and more than $1.7 billion in assets. For more information, visit www.stcu.org/hutton_building.html.
In Biz features Liberty Lake-connected business items. Contact The Splash with business news at editor@libertylakesplash.com.