CV gymnasts headed to super-regional meet
1/30/2013 2:16:23 PM
By Mike Vlahovich
Splash Contributor
Change is afoot for Central Valley gymnasts in their postseason quest.
Unlike previous seasons when Greater Spokane League 4A teams met schools from the Columbia Basin in an eastern regional state qualifier, this year the Bears are in a holding pattern.
They travel to one of two super-regional meets Feb. 9 at Mt. Rainier against the South Puget Sound league on the west side of the state.
"We had to turn our last league meet into a pseudo-district," coach Kim Brunelle said.
Advertisement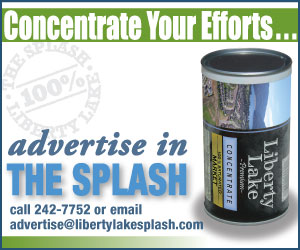 CV is one of two GSL teams to advance. From the regional, two teams and the top 10 individuals go on to state.
"I was kind of hoping we'd get there, and we did," said Brunelle of Central Valley's return to gymnastics prominence. She figures as many as four individuals can qualify for state.
Both McKinzie Carter and Issabella Erdem have a shot all-around in four events.
Two others, Savannah Folsom and Clarisa Martinez, have the potential to qualify individually, "which I wasn't sure of at the beginning of the season," Brunelle said. "Both have shots, at least, for bars or beam."
A young team with only one senior, six juniors and 21 sophomores or freshmen, the Bears finished third in the GSL and were the second 4A regional qualifier, behind defending state champion Mead.
"We're increasing every week in terms of scoring," Brunelle said. "We're looking to peak at the right time for state."
Every wrestler for himself
Dual meets behind, area wrestlers fend for themselves over the next three weeks.
Beginning Friday, the district, regional and state meets are as much about individual accomplishment as team success.
Central Valley starts at home Friday with the first round of the eight-man per weight class 4A district tournament beginning at 4 p.m. On Saturday, it moves to University for an elimination round beginning at 9 a.m. followed by semifinals and finals coinciding with the 3A sub-regional tourney.
Three 4A GSL wrestlers per weight move on to regional the following week at CV against Mid-Columbia and Big Nine Conferences. Four wresters per weight qualify for state.
The Bears finished third in the GSL after losing the Battle of the Bone 43-21 to rival University.
CV's "Big Four" of Tanner Davis, Colton Orrino and Blake and Bryson Beard won easily as expected. But the Titans gave up only one pin and won nine of the other 10 matches - four by pin, another by forfeit - running an early 9-7 lead to 27-7 and polishing off the victory by winning the final three tests.
The quartet of individuals, however, gives CV a great shot at a team trophy at state.
Cup more than half full
Central Valley's boys basketball team is unbeaten no more. But the Bears retained first place outright in the GSL anyway.
Three missed free throws near the end of the first half in their game at Gonzaga Prep was an ominous sign as the Bullpups outscored their foe 37-23 in the second half and didn't allow a double figures scorer during a 62-46 romp.
Prep's share of first place was short-lived, however, losing at Ferris three days later and giving sole possession of first place back to the Bears (15-1). Four games remain, including at the third place Saxons on Tuesday.
CV girls (7-9) lost twice last week despite a 30-point effort by Madison Hovren against Shadle Park, and their playoff chances are slim.