In Biz
1/30/2013 1:43:04 PM
Couple joining JA Business Hall of Fame
Bill and Judi Williams, founders of Liberty Lake's Telect Inc., along with Tim Welsh of Garco Construction will be 2013 Honored Laureates at a Business Hall of Fame event hosted by Junior Achievement.
The achievements of the trio will be celebrated during a ceremony May 9 at the Davenport Hotel's Grand Pennington Ballroom.
In 1982, with more than 18 years of experience in the engineering and telecommunications industry, Bill Williams became the founder/owner and president/CEO of Telect Inc. Judi Williams became co-founder/vice chair and secretary of the board. Telect is a privately held global manufacturer of network infrastructure equipment. Now retired, Bill and Judi remain active in the community and serve on Telect's board of directors.
Tickets to the event are $150 for individuals and $1,200 for a table of 8.
For more information and reservations, call the Junior Achievement office at 624-7114 or email janetb@jaspokane.org.
Advertisement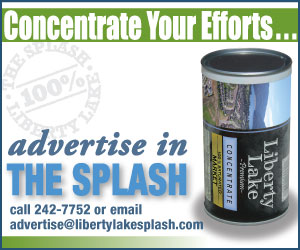 Cable Creek Music opens Liberty Lake studio
Local musician, singer and songwriter Jimi Finn and his wife, Pam, have opened Cable Creek Music in Liberty Lake. The new music studio, 695 N. Legacy Ridge, will provide music lessons, music production and recording, audio branding, jingles and song demo creation.
Finn is teaching classes in piano, guitar, performance, voice and songwriting. He will also be offering production services for singer songwriter song demos and radio commercials, among other audio recording projects.
Finn has written jingles for such companies such as Bruttles Candy, Heaven's Best Carpet Cleaning, and Coeur d'Alene Honda.
"Everyone is familiar with jingles," Finn said. "A good one can get stuck in your head, and it can be difficult to get it out. Today in our multimedia world, audio branding can be as important as a logo is to a print ad or TV commercial. … If you can associate a sound or jingle with your product, it is another way to keep its identity unique and memorable."
Finn is an accomplished entertainer who can be seen regularly at Gibliano Brothers Dueling Piano Bar in Spokane, in the summer at True Legend's Grill in Liberty Lake and in the winter at Lookout Pass. For more information, call 879-0392 or check out Cable Creek Music on Facebook.
In Biz features Liberty Lake-connected business items. Contact The Splash with business news at editor@libertylakesplash.com.