News Briefs
1/30/2013 12:25:58 PM

CV senior named Lilac Queen
The title of Lilac Queen will remain in the Central Valley High School community for another year, as CV senior Brett Rountree was crowned Sunday during a coronation event at Spokane's Bing Crosby Theater.

2012 Lilac Queen Sydnee Scofield was also a Central Valley High School student.

Relay names 2013 co-chairs
Jean Simpson and Jane Murphy have been named co-chairs for the 2013 Liberty Lake Relay for Life.

This year's event is scheduled for July 19-20 at the Meadowwood Technology Campus.

Wilson named to Dean's List
Liberty Lake's Randi Wilson was honored by Washington and Lee University in Lexington, Va., as a member of the school's Dean's List for the fall 2012 term. Students must earn a 3.4 grade point average or above to be recognized.

Garnsey named to Dean's List
Marc Garnsey of Liberty Lake was recognized by Ridgewater College in Willmar, Minn., for earning a spot on the fall semester Dean's List. Students must earn a 3.5 grade point average or above to be recognized.

Advertisement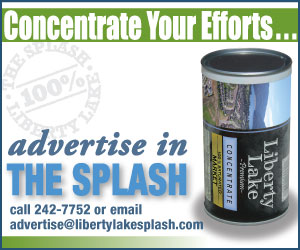 Northington graduates from WWU
Sean Ryan Northington of Liberty Lake received his bachelor's degree in kinesiology from Western Washington University following the fall quarter, the school announced last week.