Let's be fair: Redefining 'college' for today
1/9/2013 10:52:41 AM

By Rosalie Sigler
Splash Guest Column

My parents are proud to have four children who all graduated from four-year colleges with a bachelor's degree, and two who obtained their master's degree. Although every parent would be proud of this accomplishment, it's especially meaningful to my mother, who only attended elementary school until the third grade, and my father, who attended high school until the ninth grade. They were both forced to drop out of school at an early age and began working full-time, traveling with their migrant families across the United States seeking seasonal agricultural work. Not having the opportunity themselves, it was never really a question of whether their children would attend college, only a matter of where.

Now, as a first-time mom to an 18-month-old son, I have the same college dreams for him that I experienced myself. I want him to experience the unique opportunities offered by attending a four-year university, such as living in the dorms, playing intramural sports and the pride of cheering on your alma mater.

With this in mind, I wonder how I might feel if my son were to say to me, "I was thinking about going to a vocational school." Honestly, I would be torn between my instincts as a parent to support my son in whatever makes him happy and at the same time wish for him the same wonderful college experience I had.

Working in education and specializing in helping prepare students for college, I know it isn't fair to have a preconceived idea of what type of post-secondary school he should attend. But to be fair to myself as a new mom, I think I'm experiencing the same shift in defining what "college" should look like as is the rest of the country.

As the GEAR UP coordinator for the West Valley School District, my job is to provide opportunities to students that will allow them to explore their post-secondary education options. Admittedly, over the past few years, I have planned more opportunities for students to visit two and four year colleges in comparison to vocation schools. This makes me reflect on whether I'm being fair to all students by sending the message that these schools are the "best" and "only" option.

Advertisement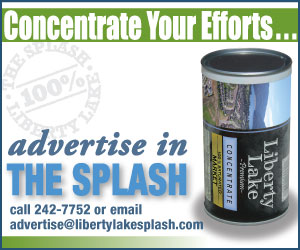 Although everyone agrees that a high school diploma is no longer sufficient, in recent years, discussions have increased amongst researchers and educators that we should be encouraging and providing more opportunities for high school students to attend career and technical or vocational schools. Not only is it a fair way to support students who want to pursue careers in fields not offered by colleges and universities, it supports the fact that a traditional college experience isn't a good fit for every student. A report published by the Harvard Graduate School of Education states that only 56 percent of students enrolling in a four-year college graduate after six years and less than 30 percent graduate from a two-year college after three years. The same report, called the Pathways to Prosperity Project, claims that the United States has the highest college dropout rate of any industrialized country.
In the West Valley School District, our mission statement is to graduate every student ready for college. Although it's a mission likely held by many high schools across the nation, we're working to prepare students for all types of post-secondary options and to individualize these goals to each student.
This month will open the doors, both literally and figuratively, to offering new opportunities for students in the Spokane Valley. This January, the new Spokane Valley Tech skills center, located on the corner of Sprague and University, will offer programs including cosmetology, sports medicine and aerospace and advanced manufacturing. The center is a consortium of Central Valley, East Valley, Freeman, and West Valley school districts and will offer even more programs in the upcoming school years.
We should all be proud that our community and school districts are offering opportunities that are fair for all students in pursuing a post-secondary education that is the best fit for them. Rather than focusing on the traditional idea of college, let us support and provide the education needed to succeed in all post-secondary avenues, whether that be a community college, university, vocational training or an apprenticeship.
Rosalie Sigler is the special programs coordinator in the West Valley School District and coordinates the GEAR UP grant (Gaining Early Awareness and Readiness for Undergraduate Programs), which serves the class of 2017 at Centennial Middle School. She earned both her undergraduate and graduate degrees in social work from Eastern Washington University. She and her husband met at EWU and are the parents of an 18-month old son. This column was written as part of a monthly series highlighting the PACE (Partners Advancing Character Education) trait of the month. The trait for January is "fairness."