CV wrestling quartet win at IEC
12/12/2012 11:01:37 AM

By Mike Vlahovich
Splash Contributor

While awaiting the championship matches of Central Valley's Inland Empire Classic wresting tournament, in casual conversation coach John Owen talked about how inner belief is necessary for athletic greatness.

Bears 182-pounder Tanner Davis couldn't agree more. He was one of four CV wrestlers to win his respective Inland Empire weight class over the weekend.

Davis is in the final year of a successful career. He gained varsity experience as a freshman, and a year later finished fourth in state at 160 pounds.

"I never dreamed I would have gotten as far as I did as soon as I did," he said.

Last year, however, at the same weight, Davis slipped a bit, placing fifth.

Advertisement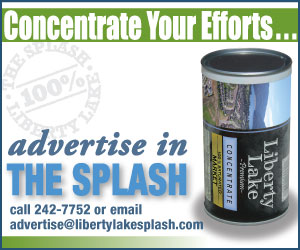 "You know," Davis said following his IE championship win, "every sport you do is all mental. After that first round, you feel the guy out, and you know if you're going to win or if you're going to lose."
Davis' effort last Saturday had to buoy his confidence.
Two of his triumphs came over returning second-place state finishers, Chandler Knight from Colville and Cody Johnson from Post Falls.
"I wrestled (and beat) two state finalists," Davis said. "It's just a great feeling."
CV's other IE champs were junior Colton Orrino (a returning state finalist and third placer in his first two years) in the 132-pound weight bracket, sophomore Blake Beard (fifth in state last year) at 126 and freshman Bryson Beard at 113.
Owen has high expectations for his quartet this year.
Who made this schedule?
Central Valley's young girls basketball team couldn't have had a more arduous beginning to its Greater Spokane League schedule.
The Bears first four games are against the top three preseason ranked league teams - plus rival University.
CV was beaten 54-45 by Mead (2-0) and 66-56 by Lewis and Clark (2-0), the league's preeminent program.
Madison Hovren scored 38 points in the two losses, and Molly Barnhart contributed 24.
The team was at home Tuesday against University (0-2) and hosts preseason favorite Gonzaga Prep (2-0) Friday at 7 p.m.
Bears boys win two
CV's boys won a pair of close games during the first week of Greater Spokane league basketball.
The Bears beat Mead (1-1) 61-54 as Austin Rehkow scored 21 points and Beau Byus added 18 more. Sans Rehkow, the team escaped Lewis and Clark (1-1) 42-40 as Adam Chamberlain scored 13 points.
Rehkow was in California accepting an award as the country's top high school placekicker.
The Bears (2-0), one of three unbeaten teams in the Greater Spokane League, faces the other two in a tough week. They played U-Hi on Tuesday and meet Gonzaga Prep at home Friday in the 5:30 p.m. opener.
Gymnasts show promise
Prior to the season, CV gymnastics coach Kim Brunelle said her team would be improved. If the first week was an indicator, it might have been an understatement.
The Bears scored 149.35 points, the week's second-best total, behind defending state champion Mead's 154.25 as the Greater Spokane League began its season.
Freshman McKinzie Carter finished second all-around at 31.675, winning vault and finishing second to sophomore teammate Issabella Erdem during floor exercise.
The gymnastics schedule is different than others: A series of meets in which a CV can meet a Mead three times, but a University only once. The last meeting of teams counts in the standings.
CV's "counter" with U-Hi is at 6 p.m. tonight (Dec. 13) at the Mead/Mt. Spokane Gymnastics center. Its counter with Mead isn't until the final competition of the season, Jan. 24.