Food for Thought
12/12/2012 10:46:23 AM
The following notes were submitted by making a minimum $12 donation to the Food for Thought program.

To make a donation and for more information on the Food for Thought program, click here.

Check back each week to see new submissions to this ongoing list.

---
"It came without ribbons! It came without tags! It came without packages, boxes or bags!... Then the Grinch thought of something he hadn't before! 'Maybe Christmas,' he thought, 'doesn't come from a store. Maybe Christmas... perhaps ... means a little bit more!'" ~Dr. Seuss -Wishing you a blessed Christmas, The Dexter Family

Mama Jude and MacDaddy Dunaway: Thank you for always making home a welcoming place for me and countless others. Filled with fun people, delicious food and ageless memories, you provide a safe place for people to love and grow. Parents like you are a gift from God. Love always, Kim

So grateful for the selfless servants in our community. People like Pat and Linda Dockrey and Mike and Jessica Kovac. People in our local churches and service clubs bent on giving back. People who support our local nonprofits with generous donations. We are a blessed community. - Josh Johnson (Isaiah 58:6-12)
"The light of the Christmas star to you, The warmth of home and hearth to you, The cheer and good will of friends to you, The hope of a childlike heart to you, The joy of a thousand angels to you, The love of the Son and God's peace to you." - The Pier Family

To our Kaleo family: We've been inspired by families multiplying (literally) overnight to show love to those in need. We've been encouraged by seeing joy in adversity. We've witnessed hope blossom via friendships in Haiti. Thank you for being a James 1:27 community. With love, The Kimberleys

What if I had not received all the prayers, support, and great medical care for my breast cancer? Would I be here? It is something I think about all the time. So deeply grateful to be alive & healthy and for family, friends, doctors and all that supported me. PTL! Cindy Esch

In memory of Ellen's father, who never allowed anyone to go hungry, even those he did not know, when he left the orphanage where he was raised. The Bernardo Family
Advertisement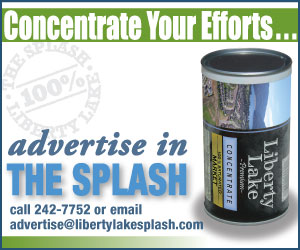 Blessings to everyone involved with this worthwhile program!
May your soul be nourished with joy!
We've all been blessed in "told and untold" ways by the grace of others. And the greatest gift is when it can be paid forward." - Washington Trust Sullivan Branch

Dear God: Thanks for the birth of Your Son. Thanks for all the Grace and Mercy and Love. I wouldn't be without Him!
Great backpacks, for great kids!
In honor of all those who give ... their time, their money, their love, or whatever they happen to have to make a difference in the lives of their fellow man. And most of all, in honor of the gift that makes all the difference in the world: Jesus Christ.
In keeping with the Kiwanis mission of serving the children of the world, please accept this donation in memory of the 20 first graders and 6 teachers at Sandy Hook.
It's a wonderful time of year for all to feel special and be blessed, our family is happy to share the gifts we have received with you.
May your soul be nourished with joy!
Never give up on yourself - I hope you are always eager to learn new things.
To give and to share is the greatest joy of all. - J and L

We are all one family in the Father! ..." and if you spend yourselves in behalf of the hungry and satisfy the needs of the oppressed, then your light will rise in the darkness, and your night will become like the noonday." - Isaiah 58:10 Merry Christmas!
We are making this donation to help the children in our community as a way of honoring the children and educators who lost their lives in the Newton, Conn., tragedy. - The Hansens
A small gift so that children will have a little bit more rather than a little bit less.
Blessings and thanks to all of you who donated your time to make Food for Thought such a success.
May our children's lives be blessed and nourished not only with food but love as well.
NW Insurance Brokers would like to donate to a very worthy cause. If we could help keep one child from going hungry, we so want to be a part of this program. Hope this donation will help in some way. - Lana Myers of NW Insurance Brokers

Thank you Splash and the Dockreys for supporting this great program. No child in this area should go hungry. I pray that by this time next year no child will be hungry.
We've all been blessed in "told and untold" ways by the grace of others. And the greatest gift is when it can be paid forward." - Washington Trust Sullivan Branch