In Biz
12/12/2012 10:57:50 AM
2nd Watch named Amazon partner
2nd Watch Inc. was recently named a Premier Consulting Partner by Amazon Web Services, a ranking that recognizes top consulting partners in the areas of cloud solutions and customer satisfaction. 2nd Watch is among 14 companies in the nation to earn the designation.
"This recognition highlights our commitment to bringing AWS to companies, allowing them to become more agile and freeing up additional capital for strategic business expansion," 2nd Watch co-founder and President Jeff Aden said.
The company has offices in Seattle and in Liberty Lake at 2310 N. Molter Road, Suite 103.


ASHLEY

Doctor earns certification
Liberty Lake doctor Susan Ashley has completed her advanced certification in anti-aging and regenerative medicine through the American Board of Anti-Aging and Regenerative Medicine in Chicago, making her the only physician in the Spokane area with this board certification.
The certification recognizes skills in the early detection, prevention, treatment and reversal of age-related dysfunction and diseases.
Advertisement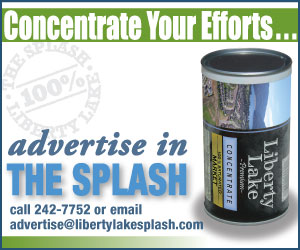 Dr. Ashley is CEO and owner of Family Medicine Liberty Lake and Healthy Living Liberty Lake, 2207 N. Molter Road, Suite 203.
In Biz features Liberty Lake-connected business items. Contact The Splash with business news at editor@libertylakesplash.com.