CVSD certifies 2013 levy rate
11/28/2012 10:41:56 AM

By Josh Johnson
Splash Staff Writer

The Central Valley School District Board of Directors voted unanimously Monday to certify the collection of $22.9 million in funding from its programs and operations levy in 2013 - a number that is $4.2 million less than the maximum voters authorized when the levy was approved in February.

The action means voters will likely pay an estimated tax rate of $3.64 per $1,000 in assessed valuation on their property, up from $3.55 per $1,000 in 2012. The estimated property tax rate increase comes despite the fact that the district authorized an identical total amount to be collected - $22.9 million - in 2012.

The difference is that the assessed valuation of the property in the district is estimated to decrease 2.44 percent for 2013, explained Jan Hutton, CVSD's executive director of finance.

"So because of a decrease in property values being divided into that same $22.9 million, that actually drives a little higher tax rate itself," Hutton said, adding that the total monetary tax bill will actually stay the same for families whose property valuation also decreases by 2.44 percent.

The roll back of $4.2 million in collectible taxes is the result of the levy equalization funding provided by the state remaining intact for 2013. This funding gives school districts with property values lower than the statewide average an additional influx of funding to help level the playing field with property-rich districts, such as those in urban areas on the west side of the state. The Central Valley School District has rolled back a portion of its collectible levy taxes because of levy equalization for the past three years - including $4.5 million in 2010, $6.2 million in 2011 and $4.4 million in 2012.

Advertisement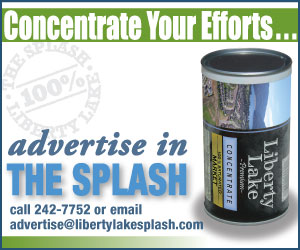 CVSD Superintendent Ben Small said the decision to only collect the $22.9 million is in line with promises made to the community during the campaign to pass the replacement levy in February - namely that if equalization funding remained intact that the additional amount would not be collected. He said unexpected 2012 growth in district enrollment may cause a strain on the district's budget moving forward, particularly if the growth trend continues, but he said collecting additional funds through the 2013 levy to help anticipate that need would go against what had been previously communicated to voters.
At Monday's meeting, the board also unanimously adjusted the amount taxpayers will pay into the 2013 debt service fund, setting the amount at $11.35 million, up from $10.8 million in 2012. The debt service fund is used to make principal and interest payments on outstanding bonds.