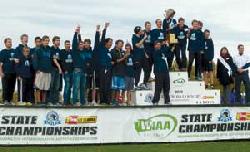 Submitted photo

The Central Valley boys cross country team stands atop the champion's podium to celebrate winning the state cross country title on Saturday in Pasco.



CV boys stride to state cross country title
11/7/2012 10:45:49 AM

By Mike Vlahovich
Splash Contributor

Prior to last weekend's State 4A cross country meet in Pasco, coach Kieran Mahoney handed each runner and his assistant coaches a piece of paper that said, in effect, "Central Valley cross country, State Champions, 2012."

That little bit of motivation resulted in a dunk in a Sun Willows Golf Course water hazard that has become customary for state titlists.

The Bears did indeed bring home the school's first boys state championship trophy with a surprisingly easy 41-point victory over perennial contender Eisenhower.

"Four years ago when we started the whole thing," Mahoney said, "I think it was a newspaper (story) that said, 'CV was never a factor' and I cut that out. I would write that a lot: 'CV was never a factor.'"

He said he kept telling the guys that if they started training and believed, they'd become a factor.

Advertisement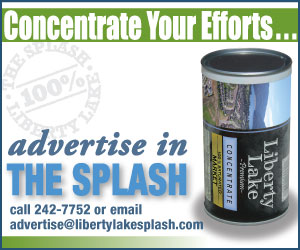 "It was just a steady progress, step by step," Mahoney continued. "(Prior to the start of the 4A race) I said, 'Dude, you've got to be a factor in this race.'"
The dudes were. They wore uniforms with a gigantic "V" sewed onto the front. It stood for Valley, Vera (the initial name of the high school), Central Valley and, of course, Victory. They are used only for big meets.
And this is how they factored. The seven (five of whom count in the team score) ran between 15:43.9 and 16:34.5 an impressive 50-second split. Logan Giese led the way, 11th overall and 7th for team purposes (meaning some of the higher placers were competing as individuals only). Spencer Jensen was 13th and Corey Hunter 16th. Briton Demars placed 21st and Colton Pegram closed the deal in 32nd.
Rounding out the lineup were Matt Hommel and Austin Seely.
They've stamped themselves as the best Bears cross country team in school history. And there's more good news. Giese was the only senior in the lineup.
Winning has now created another expectation. They'll be favored to repeat.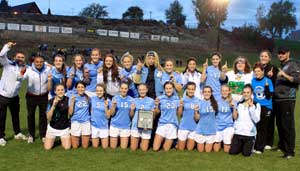 Submitted photo by Erik Smith/eriksmith@smugmug
The Central Valley girls soccer team celebrates its District 5/8 regional championship, which propelled the team into this week's state tournament.

---
Soccer at state
Earlier in the season, coach Andres Monrroy was discussing his CV soccer team. At the time, the Bears were vying for a Greater Spokane League championship, which they eventually were denied.
A second goal was a return to the State 4A tournament. Last week, that goal was achieved with CV winning the District 5/8 championship. The third goal is to finish higher than last year's top eight finish.
That road began Tuesday night in a home match against District 3/4 eighth seeded Auburn.
"Last year we felt we won that (quarterfinal) game," Monrroy said. "They called off a goal for offside, and I felt that goal should have been allowed. I wouldn't say we were bitter. We have chips on our shoulders."
This is CV's third straight state trip with much of last year's team returned.
So close yet so far
Last weekend's District 5/8 state qualifying volleyball tournament was a bitter pill for Central Valley to swallow.
The Bears were one game away from a return trip to the State 4A tournament, having beaten Richland in the first two games of the best-of-five qualifying match.
The Bombers had other plans, winning the final three games to end CV's season.
Earlier in the day, CV reached the state qualifying match by beating Chiawana in another five-game contest.
Final football word
Central Valley's football team completed one of the best records in school history even if they didn't reach the ultimate goal of state. With a 42-0 romp over Hanford in a cross-over game against the Mid-Columbia Conference, the Bears finished 8-2.