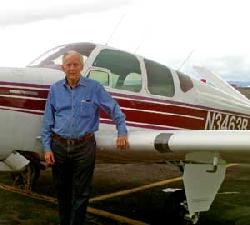 Submitted photo

Aviation and Gary Green have shared a flight pattern for decades. The Liberty Lake resident is now the executive director of the Washington Airport Management Association.


More News
Greenís career still taking off
11/7/2012 9:43:00 AM
By Jim Ryan
Splash Contributor

Profiles:
Gary Green

The most recent member of the Liberty Lake Planning Commission might be a relative newcomer to our community, but that doesn't mean Gary Green is new at dealing with budgets or developing projects with long-range goals and impacts.


GREEN

When Green and his wife, Paulette, moved to Liberty Lake in 2010, he already had decades of experience in the public sector of the aviation industry, but it was an unexpected knock on the door during last year's mayoral race that resulted in him recently being chosen for a spot on the Planning Commission.

However, Green's journey to the Liberty Lake Planning Commission reads like a road map of the United States.

Though he wasn't born there, Green considers Fort Worth, Texas, his hometown.

Advertisement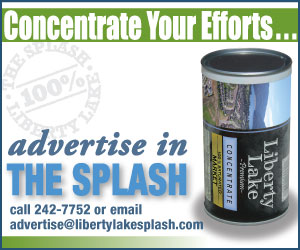 "I had been hanging around airports for a long time and worked at a small airport south of Fort Worth," he said. "I wanted to fly and didn't have any money, so I worked on planes to get flying lessons."
He then worked as a broker at Love Field in Dallas. Later, he went on to work as the assistant manager of aviation at Love Field. From that position, he witnessed the birth and development of a start-up company known as Southwest Airlines. As fate would have it, that was also where he met his wife, Paulette, who was one of the first employees at Southwest.
"We continued working at our respective jobs for a while, then decided we would leave Texas," he said. "We moved to Missoula in 1978."
It was following the move that he became instrumental in the construction of the terminal at the Missoula airport.
While he was in Fort Worth, he had also been the manager for an office building. So after the development of the Missoula terminal, he thought he would get out of aviation and was hired to manage a large office building in the city's downtown core.
"I was very unhappy leaving aviation, so that didn't last long," Green explained. "So I got back into airports in Orlando, Fla. I was director of operations for Orlando International Airport and also the executive airport, which handles general and corporate aviation."
Green said Orlando is a great place "if you like that kind of environment," but he and his wife decided to move back to the Rocky Mountains.
"We're more Northwest people," Green said. "So the first thing that opened up that I was successful in getting was in Colorado Springs."
Leading up to his retirement several years ago, he spent the past 15 years of his working career as the director of the Colorado Springs Airport.
"We went through a lot of building programs, runway development and airfield development in general," he said. "We spent a lot of money on facilities development and had a great time."
While he was with the airport, Paulette was busy as the director of concierges at the internationally acclaimed Broadmoor Hotel & Resort.
"Paulette wasn't quite ready to retire yet, so I kind of just hung around and did a little consulting," he said. "Finally, I talked her into retiring, and we always said we wanted to get back to the Northwest. When we lived in Missoula we used to come over to Spokane for some R&R, and we loved this part of the country. So when we were footloose, we decided to come up here in 2010, and here we are - Liberty Lake."
In June of this year, Green came out of retirement and took the part-time position of executive director of the Washington Airport Management Association.
"The association exists to improve airports and airport management in Washington State and to link airport managers in the state together with regard to their common interests," Green said. "One of the things I like to do is identify and address problems, as well as opportunities. And we want to support members in any way that we can to benefit aviation."
One of his first projects was to increase the membership of the association. In a three-day span, Green and the president of the association flew to 15 airports around the state to recruit new members or convince existing members to renew their membership.
"Now we're trying to keep up with some of the administrative parts of it; we're now developing a program to support the Washington State Department of Transportation Aviation Division," he said. "We're going to try to obtain some funding sources to get more revenue to help develop, maintain and foster new stuff some of the smaller airports need."
He equates the smaller airports in Washington to the "farm-to-market roads" that ultimately connect rural communities to larger cities. He said the smaller airports need additional funding to keep them in the condition needed to continue serving their surrounding communities.
With some extra time on his hands and a plethora of experience from which to draw, Green recently saw an opportunity to help Liberty Lake. He recalled his first meeting with then mayoral candidate Steve Peterson.
"When Mayor Steve was going around knocking on doors, getting the votes to become mayor, he knocked on ours," he said. "We had a nice long visit, and the subject of aviation came up. I don't know why because there's no airport here and not likely to be one. Then after he became mayor, we talked one day, and he said I should try to get on one of the city's committees. There was an opening on the planning commission, so I applied and, by golly, I was accepted."
Green said that with his years of municipal and municipal-related experience, including a considerable amount of airfield and terminal building facility planning at each of the four major airports where he worked, he feels he can make a positive contribution to his community.
Peterson said one of the things he likes to see in a planning commission member is someone who has a different perspective, and that is something he thinks Green will bring from his career background.
"Gary is apprised of the transportation issues, and I think his planning capabilities will really help broaden our perspective," Peterson said. "He will be an excellent addition to the Planning Commission. He brings a lot of pragmatism and thought."
The October commission meeting was Green's first, but he already has a feel for the future direction of the city.
Green said that planning is something that is generally underrated by many citizens, and he hopes that by good planning the Commission can keep Liberty Lake in the forefront.
"If you look around this community, you can see evidence of a lot of good planning," he said. "It is always good to be associated with an organization that has a good reputation, and I want to help uphold that reputation and continue in that vein. One of the things that has attracted my attention is the future development over closer to the river. I have also become aware of the tremendous water supply we have here. We probably have one of the best water supplies of any community our size in the entire country. Protecting that and developing it in a positive way is a key thing that needs to be accomplished."
The Planning Commission's regular meetings are the second Wednesday of the month at 4 p.m. in the City Hall Council Chambers, 22710 E. Country Vista Drive.

---
Profiles:
Gary Green

Age
70, "and proud of every year of it."

Family
Wife, Paulette; daughter, Emily, a major in the Army and a WSU grad; son, Sam. Emily's daughter, Alexandra, 8, is staying with her grandparents while her mother gets settled at Fort Lewis near Tacoma.

Favorite place to vacation
Reno, Nev., and Santa Fe, N.M.

Favorite Inland Northwest activities
Bicycling and visiting Coeur d'Alene and Pend Oreille lakes