Citizenship comes with responsibilities, privileges
10/31/2012 10:07:12 AM

By Dan Dunne
Splash Guest Column

Think for a moment about a club you know of or want to be a part of - and what being a member of that club is like. For some, that may be a sports team, a school or a tightknit group of friends. Becoming a part of that club takes a certain measure of effort, and being part of it provides rewards.

When we consider the political bands which connect us with one another as a sort of club, we refer to the quality of being in that club as citizenship.

Citizenship begins at a local level, like being a part of the neighborhood you live in. It extends to a town or city, and on a grand scale, you are a citizen of the state and country which you call home. Being a member or citizen of these "clubs" grants you an amazing set of privileges and rights, but demands your participation.

Being a part of the neighborhood you live in may not have a formal definition, but the best of neighborhoods have character and qualities people are proud of. Though "Browne's Addition" or "South Hill" may not be as well-known as "Hyde Park" or "Capitol Hill," people use these names with pride and actively want to be recognized as having a home or business there. Being a part of a great neighborhood means taking care of it by doing things like picking up trash, being friendly to your neighbor and participating in activities and events which make it the place you want to live or work.

Your home and school is located in a city and county, and because of that you get an amazing set of services provided by those municipal organizations. Cities and counties provide law enforcement and fire departments, utilities like electrical power and water, and even parks and libraries. Membership or citizenship in these organizations requires obeying local laws and paying appropriate taxes on things like owning property and sales transactions.

Advertisement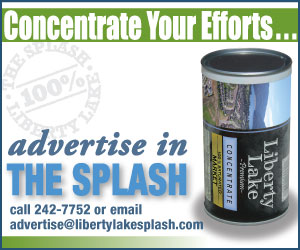 Citizenship in the state and country in which we live provides amazing benefits and privileges, some of which we take for granted. The 14th Amendment of our nation's constitution defines: "All persons born or naturalized in the United States, and subject to the jurisdiction thereof, are citizens of the United States and of the State wherein they reside." Membership - citizenship - in the United States is a privilege which millions of people around the world wish they could obtain. Simply stated, being a citizen of our nation provides you the right to life, liberty and the pursuit of happiness. Our constitution declares that you are free to speak and write what you wish; you may choose to follow a religion of your choice; you may read and publish the ideas of your choice. We as a people, acting through our government, will protect you from harm: from evildoers within or beyond our borders. You will be given justice by rule of law and judged by a jury of your peers. You will be rescued if you are injured, fed if you are hungry and given an education.
There are a small set of responsibilities and duties which come with these rights and privileges. You are responsible to vote according to your will. Your vote implies your responsibility to be well informed of the issues which you are asked to vote on. You are responsible when called upon to support our justice system: to serve as a jury member or to serve as a witness. It is your duty to obey laws - the rules of our country, our state and of our cities and towns. It is also your duty to pay taxes, and when and if called upon, to join our military in defense of our nation. To some extent, citizenship also calls for patriotism: to speak and act with pride for our nation.
Citizenship at local levels, regional levels and national levels provides amazing rights and benefits in exchange for participation in a small but important set of actions. Be sure to lead and encourage those around you to live up to their citizenship and participate!
In Washington State - we vote by mail - be sure to mail or deposit your ballot in a ballot box by Nov. 6!
Dan Dunne is a city of Liberty Lake council member and board member for Spokane Area Youth Choirs. He has earned degrees from the University of Washington and Gonzaga University and has enjoyed a 20-year career in engineering and product development. Dunne is the father of two boys and a loving husband. He volunteers his time at Liberty Lake Elementary School, Greenacres Middle School and Spokane Public Radio.

This column was written as part of a monthly series highlighting the PACE (Partners Advancing Character Education) trait of the month, which is "citizenship."