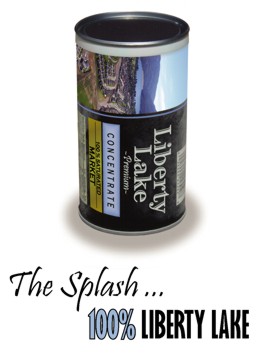 Concentrate Your Efforts
Are your efforts to reach your customers being diluted? Consider targeting the Inland Northwest's top market through The Liberty Lake Splash monthly newsmagazine.
The Splash offers 100 percent saturation of this fast-growing market. Every address in the greater Liberty Lake area receives a Splash, and we also distribute free copies at approximately 140 businesses in Liberty Lake, Otis Orchards and Greenacres.
And such a focused effort can be accomplished at a very reasonable price. Call 509-242-7752 or email advertise@libertylakesplash.com for more information.

Connect with customers via The Current
Let us work with you to fine-tune your message for maximum impact to area customers. The Current is a free monthly publication focused on topics and information that tie Valley residents together.
About 26,000 copies of The Current are distributed at the end of each month to more than 18,000 homes and 220 high-traffic locations in Spokane Valley, Liberty Lake, Millwood, Otis Orchards, Newman Lake, Rockford and Valleyford.
Reach residents across the Valley with our reasonable pricing and variety of ad sizes. Call 509-242-7752 or email advertise@valleycurrent.com for more information.